Ensure the construction of your dream home goes smoothly right from the get-go by choosing us as your framing contractor in Utah.
Do you dream of a home tailored to your specific needs? A home built to not only express your own creativity but also to take advantage of the scenic splendor that Utah has to offer? It doesn't have to be just a dream any longer. Topp Remodeling & Construction can build the perfect custom home for you and turn your dreams into a reality.
A Custom New Home You Deserve
At Topp Remodeling & Construction, we are excited to learn what inspires you, because your inspiration is the first step to making your dream home a reality. It all starts with your ideas. Tell us what you want, what you need, and what you think, and then work with one of our skilled designers to make it come to life. Remember, custom building begins and ends with you, but we're here to make it a simple, enjoyable experience.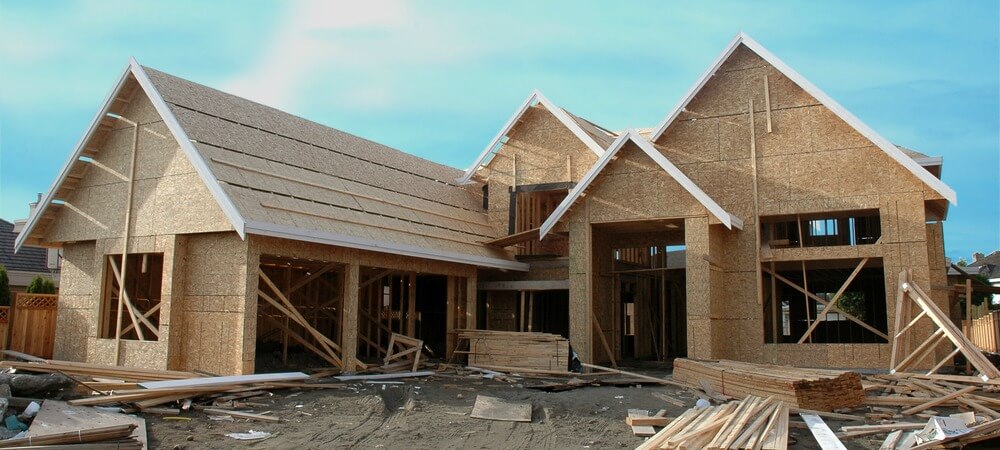 Why Choose a Custom Home Builder for Your Utah Home
You certainly have a lot of choices out there today, including resale homes, new builds, and home builder specs. We also know there are major advantages to building a custom home, and we want to share them with you!
First, custom homes are designed and built just for you and, because of that, there is simply no substitute or comparison. It's not just about decorating rooms or choosing paint colors either; it's about the vision you have for your home's design and architecture. It's about how you site the home on your lot to take advantage of the breathtaking Utah views. It's about having a unique home that doesn't look like every other house on the block.
Custom Home Construction vs. New Home Construction
New builder homes, even if you are given some opportunity to "customize" by selecting from the available options, still look just like the ones around you. If you're lucky, you might have three different elevations to choose from, and maybe a few more floor plans. Custom homes allow you to express yourself however you please, in ways you may not expect and that will make your home unlike any other in the world.
Custom homes are also designed specifically for your and your family's lifestyle. Whether you prefer a wide-open concept floor plan or distinctive individual rooms with mountain views, your home will be unmistakably yours. Imagine a place to truly call your own, where you and your family will make memories for years to come in a space that was designed and built just for you.
Besides unique and customized design, building a home also ensures that you have high-quality construction that is not only a great investment, but will last for decades to come. And when you call on Topp Remodeling & Construction for your custom home, you can be completely confident that your home will be built by Utah's premier custom home builder.
Custom-Built Home Contractor
A custom-built home is not only tailored to your needs and desires, but also to your budget. Our goal is to provide affordable custom homes and, because you are with us in every step of the construction process, your money never goes towards features you don't want or need. You decide where to invest your money and we deliver the highest quality product you can find. Honestly, what could be better?
Are you ready to build your dream home? If you hope to build your new home in Utah, contact Topp Remodeling & Construction today, to begin turning your custom home dream into a reality.