Topp Remodeling & Construction is the firm to consult for a kitchen remodeling contractor. We understand that kitchens are the heart of your home. If you're considering a kitchen remodel, then let us help you get started. If your kitchen is dated or inefficient, we can work within almost any budget to create a space that brings more life into your home.
The Key to Kitchen Remodeling
Finding a kitchen remodeling contractor you can trust is the key to transforming your kitchen from ordinary to extraordinary. Our design team will help you to plan, walk you through selections of materials and other design choices and help keep you on budget. In fact, the actual construction is often the easiest part. The biggest challenge is finding the right people who can manage a kitchen renovation efficiently, like the experienced professionals at Topp Remodeling & Construction. We are detail-oriented, experienced and reliable, and highly committed to the perfect customer service experience.
It's hard to pretend that you're a celebrity chef when cooking in an old and outdated kitchen. Attempting a DIY remodel can be a time-consuming and expensive disaster. Hiring a competent contractor to remodel your kitchen will ensure an enjoyable experience and a stunning culinary outcome. By hiring the professionals at Topp Remodeling & Construction, you ensure that your cooking area will be upgraded, the value of your home increased and the general look of your home's interior greatly improved. If your kitchen doesn't meet your needs functionally or aesthetically, let us help guide you.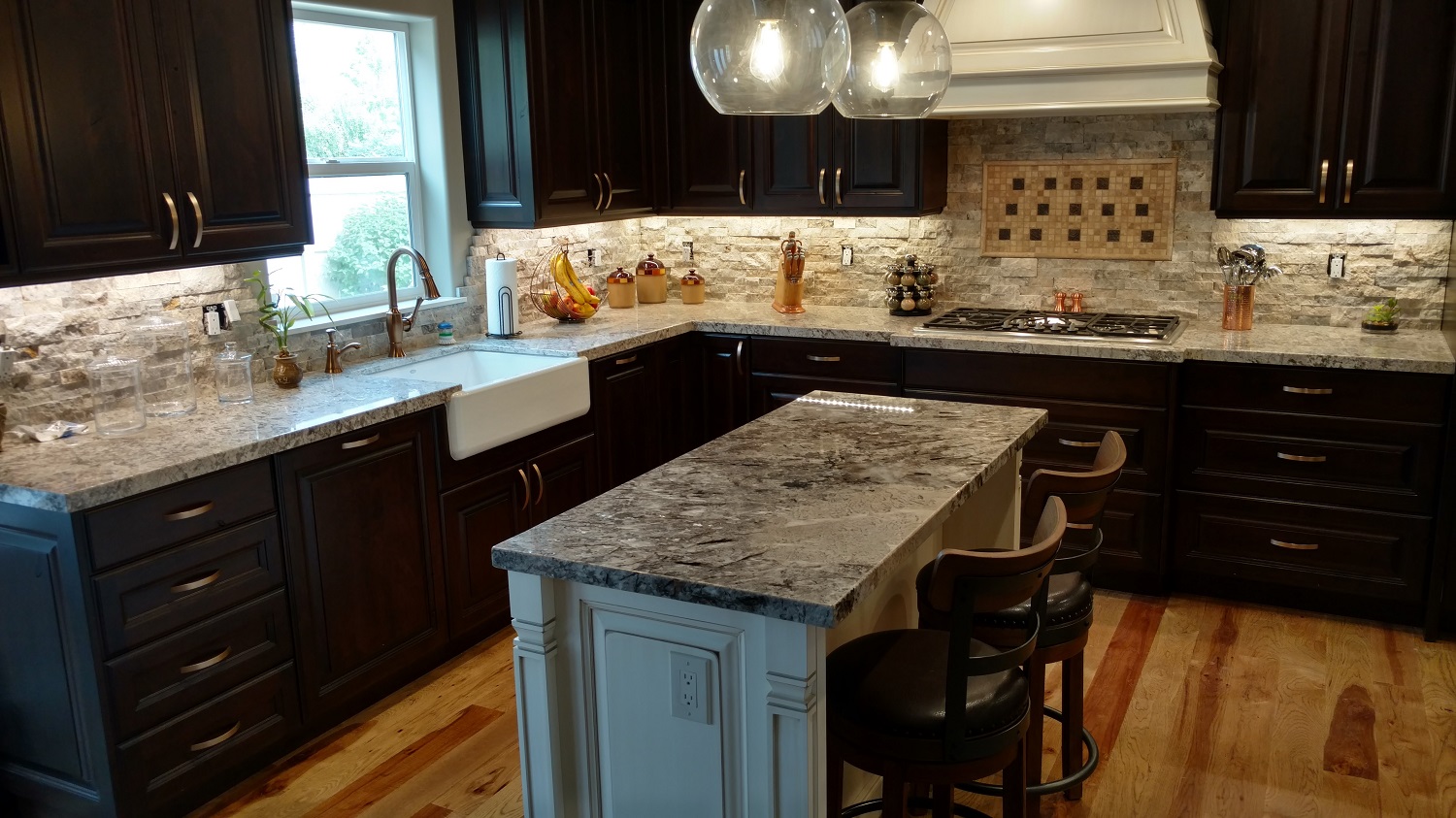 Why Remodel Your Utah Kitchen?
Kitchens require remodeling for many reasons. Perhaps you enjoy cooking but don't have the storage space or proper kitchen appliances. Maybe your kitchen space limits your ability to entertain as you would like. If you're looking toward selling your home, an updated kitchen will improve your resale value and improve the appeal for potential buyers. The layout might be bad or the cabinets and finishes dated and worn. Deteriorating cabinets and countertops are the main reason most people seek out a kitchen remodeling contractor in Salt Lake County and surrounding areas. If you're looking to sell your home, an updated kitchen will improve the resale value and increase your house's appeal to potential buyers.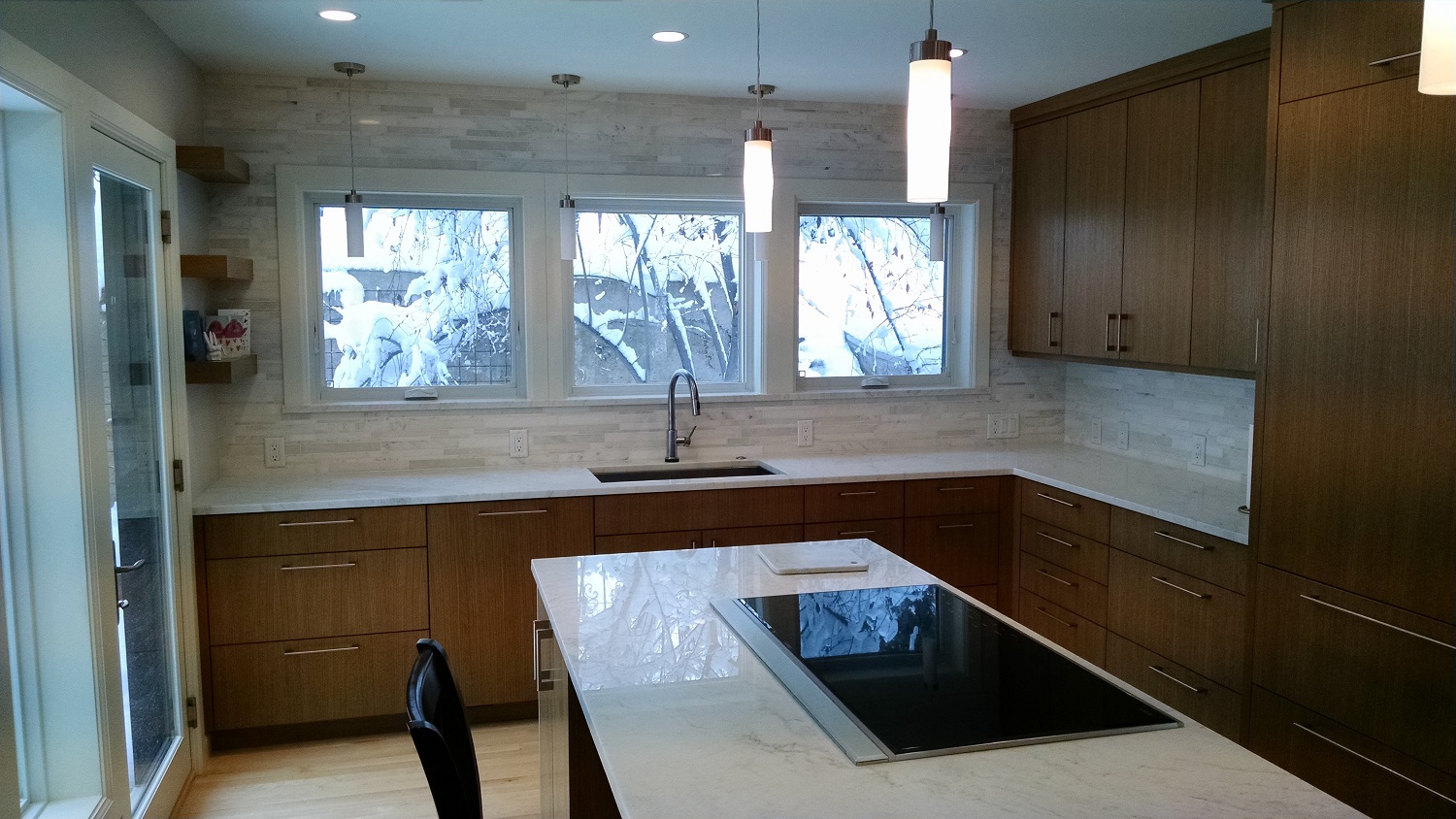 Our customers from the Park City and Salt Lake areas call on Topp Remodeling & Construction for many reasons, but an old, ugly kitchen tops the list. We recognize that each client has individual needs and requires a different approach to their kitchen remodel. This has provided us with an amazing depth of experience and understanding that we want to pass on to you. Our goal is to create a beautiful custom kitchen where you'd love to cook and entertain.
Your Pre-Kitchen Renovation Checklist
You can achieve substantial gains when you remodel the kitchen in your Utah home because it adds value to your property. A dream kitchen can be a big project and comes with many variables. So take a moment to consider the following for your kitchen renovation:
Design and Layout — Decide on the layout that appeals to you the most. Do you want an open plan? How about a kitchen island? Consult with an interior designer to achieve the look you want for your kitchen without overshooting your budget.
Appliances and Cooking Essentials — A new stove, refrigerator, and other kitchen essentials may be part of your renovation plans. Select these before the work begins, so you can be sure they will fit into your new space. In our many years of doing kitchen remodels in Salt Lake City and Park City, we've seen homeowners change their minds about an appliance after the construction is finished. Don't let it happen to you!
Lighting — Ensure your kitchen is well-lit. Besides overhead lights, you'll want task lighting, which often goes under cabinets to brighten work areas. You can also add accent lighting to create a warm, welcoming atmosphere in your kitchen.
Counters and Surfaces—Make kitchen maintenance easy and boost the resale value of your home by choosing functional and appealing countertops, island surfaces and floor tiles.
Storage — Reduce the potential for clutter and maximize square footage in your kitchen by designing strategic storage spaces.
In Utah, give the experts at Topp Remodeling & Construction a call today, and we'll get started creating the kitchen you've always imagined. We've been remodeling kitchens in Salt Lake and Summit Counties since 1995. Trust our team to do exceptional work on your kitchen.
Request An Estimate
Before Kitchen Remodeling
During Kitchen Remodeling
After Kitchen Remodeling
Schedule a meeting with our construction experts today.