In Utah, kitchen renovations are among the most popular home remodeling projects today.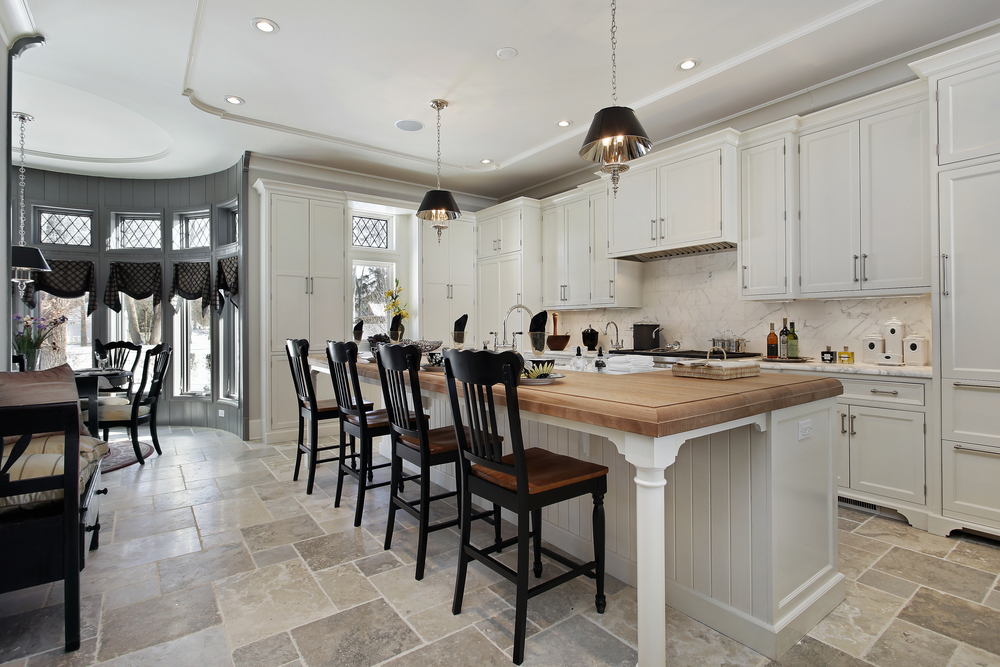 Homeowners who love their current houses upgrade their kitchens to incorporate modern conveniences and improve the layout. Likewise, families who buy resale homes want to incorporate their own personal preferences or overcome challenges of limited space or dated design.
More than any other type of residential remodeling project, kitchen renovations are prone to getting out of hand and – consequently – busting the budget. To help keep you on track, we have assembled the top tips from interior designers and architects for keeping your project on track and on budget.
Think Twice Before Choosing Luxury Finishes or Excessive Features
Sure, the blender base and knife block that rise hydraulically from the cabinet below are fabulous. But do you really need them?
Today, the bells and whistles available for the kitchen renovation are mind-boggling. Who wouldn't struggle to resist a built-in plate warmer or dumbwaiter? But, unless your budget is truly unlimited, you will be money ahead to prioritize your needs as compared to your "in a perfect world" wish list.
This same axiom holds true for your finish selections.
Although you may really love that Venetian glass tile for the backsplash, you can probably find a product almost as lovely for a tenth of the cost. And, as much as you believe that granite slab countertops are the gold-standard, you may be surprised to learn that solid surface countertops are more durable and offer a variety of colors and textures that are equally dazzling.
Do You Really Need Those Professional Grade Appliances?
Although that 60-inch dual fuel professional range looks amazing on the showroom floor, is it worth the $10,000 extra cost? When you consider the total cost of your kitchen renovation, you may find that it's not.
Professional appliances are every home cook's dream. But today's advanced technology means that you can find more moderately priced appliances that offer the same features for a fraction of the cost.
Instead of spending your kitchen renovation budget on luxury brands, look for function as well as form. For example, adding a double wall oven makes more sense than an expensive professional range. You'll save wear and tear on your back and free up more space for cabinet storage.
Consider the Future When Planning Your Kitchen Renovation
At some point in the future, you will want to sell your home.
When planning your kitchen renovation, consider the features and finishes that home buyers will find most valuable. If you plan your changes wisely, you stand to recover a large percentage of your investment. If you choose poorly, however, you run the risk of scaring off your buyers.
If you really can't live without those tangerine-colored kitchen cabinets, by all means go for it. But understand that you will likely have to replace them before attempting to sell the house. Of course, this doesn't mean you must choose nothing but boring, neutral colors and vanilla features. But striking a balance between your design sensibilities and the giving your renovation future value keeps you on budget.
Reflect your personality in kitchen renovation finishes that are easy to change in the future, such as paint colors and lighting fixtures. Who knows, you may tire of the tangerine cabinets yourself in the next few years.
In Murray, Utah, and the surrounding communities, Topp Remodeling & Construction is your locally owned and operated expert in home renovations. We specialize in room additions, basement finishes and custom residential construction. Contact us today for help designing the perfect – and budget-friendly – kitchen renovation of your dreams.