Basement remodeling is the perfect way to increase your home's livable space without building a room addition. Basements are typically large, open spaces that lend themselves to most any use or configuration you can imagine.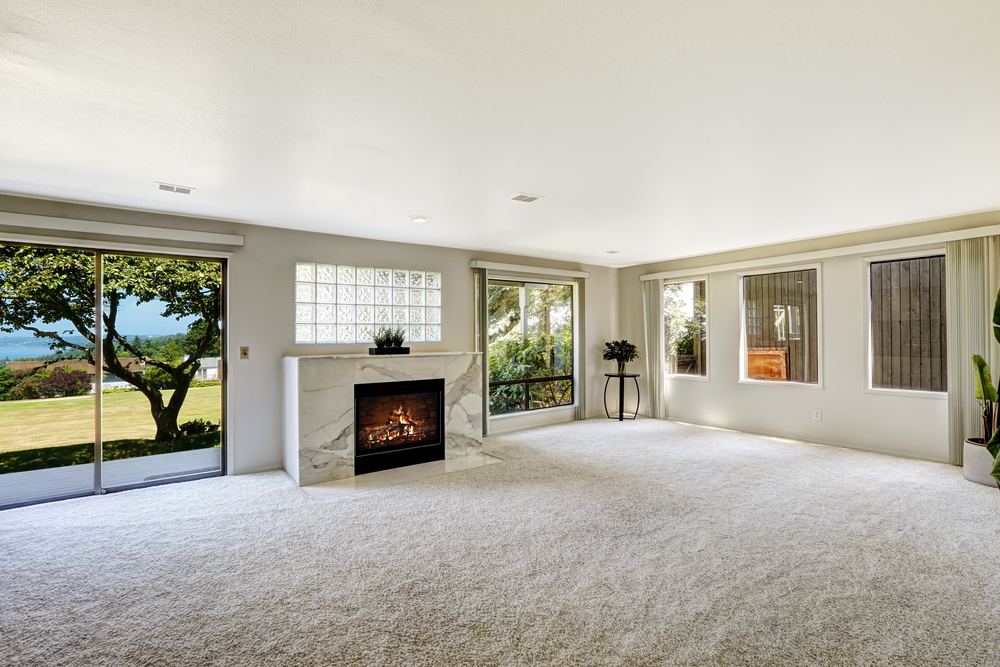 Does the man of the house fancy a spot to pursue his hobbies and hang out with the guys? Perhaps the lady of the manor needs extra storage and a place to do her scrapbooking. Or maybe you would like to create the ideal gathering spot for friends and family.
Let's take a look at some of this year's most popular basement remodeling trends, because there's definitely something for everyone.
Remodeling the Basement for a Man Cave
Gone are the man cave days of dark, ugly spaces filled with dartboards and neon bar signs. Today's man caves are well-lit and neutral in color, finished with rich leather and polished hardwood.
The flat screen TV hangs over the stone (gas) fireplace, for a more civilized game day experience. The game table converts to a place for the pizza and wings or a quiet desk space for when dad brings work home on the weekend. And don't forget the fridge, bar sink and bathroom so the boys never have to leave paradise.
Pro Tip: Be sure to include plenty of extra seating, so the man cave can double as a place for the family to watch movies. If space is a premium, bean bag chairs are the perfect easy-storage seating.
Basement Renovations for the Lady Haven
Forget "she sheds." Today's basement remodeling trends are all about the lady haven. This is the perfect spot for a mini spa and yoga studio. Or you can use the space for a crafting or sewing room, book nook or "mom only" home office.
One of the most popular basement remodeling trends uses the downstairs space to create the perfect ladies' tea room. A quiet place for mom to spend time with a book, this space can also serve the meeting room for your book club or Bunco group.
Pro Tip: Use bright primary colors or saturated pastels to make the mom cave pop. Retro décor is also hot, from the swingin' 60s to the groovy disco era of the 70s. You've used restraint in decorating the rest of the house, so let your wild child have fun with your unique basement space.
Basement Finishing for the Whole Family
If neither the man cave nor the lady haven suits your lifestyle, maybe creating a space for the whole family is more appropriate.
Using the underground zone for a game- or media room is a popular option, and a good use of space for many families. If you want to put a little pizazz in your designated gathering spot for friends and family, add a "bouldering" or rock climbing wall. This hot basement renovation trend will keep your kids and their friends up and moving for hours on end. Don't forget to add a few folding gym mats to ensure a safe landing.
The other hot trend for energizing your basement remodel is a home library. This comfortable, quiet space can be used as a home office, a place for kids to do homework or as a quiet escape for mom or dad. In addition to bookshelves and a multifunction desk (or two), don't forget to add a comfortable reading chair and great task lighting.
Pro Tip: To create a space that feels more like the rest of the house, paint the ceiling white. On the walls, consider using wainscoting or shiplap. These tricks of the trade will make you forget you're even in the basement.
In Murray UT, Topp Remodeling & Construction is the premier locally owned and operated residential and commercial builder. In addition to home remodeling, we build custom homes, room additions and renovation projects of all sizes. Contact us today for your complimentary basement remodeling estimate.