Of all the home remodeling projects you may elect to undertake, adding a master suite provides a unique combination of increased home value and improved livability.
Incorporating a master bath and walk-in closet not only improves the convenience of your home but it provides you with a more relaxing haven for restful sleep and rejuvenation.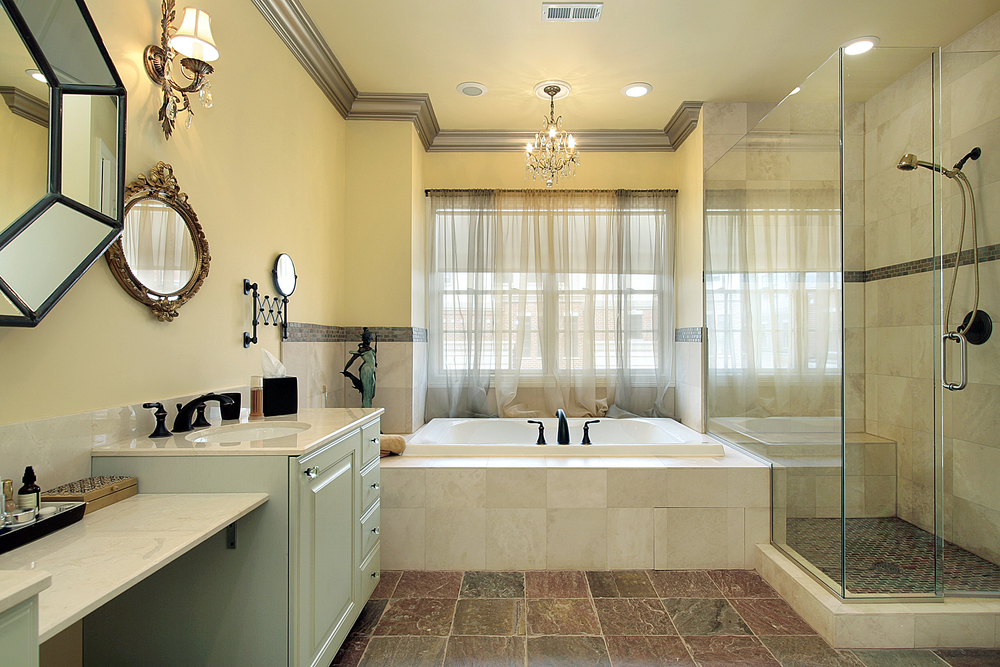 Adding a Master Suite Adds Value to Your Home
The National Association of Realtors® reports that the average master suite addition produces approximately 53 percent return on investment. If you can use existing space rather than doing a room addition, however, you can save up to 60 percent of the cost of remodeling.
This home remodeling also produces one of the highest "joy scores," 9.7 of 10, reflecting how happy the project makes the homeowner.
When you attempt to sell your house in the future, having a master bedroom suite will give you an advantage over other homes in your neighborhood who lack this amenity.
Master Suite Home Addition Improves Your Life
Home remodeling projects are an investment in your home's value but, chances are, you're taking on this renovation to make your house more livable for you and your family.
A master suite makes your life easier in a number of ways. Getting ready in the morning becomes easier, faster and more convenient when you don't have to traipse up and down the hall from bedroom to bathroom. Choosing what to wear becomes enjoyable when you have plenty of room to logically organize your clothes.
Of course, the details make all the difference. The perfect lighting, paint colors and interior finishes delight the senses and create a comfortable haven for getting the perfect night's sleep.
What Should You Include in this Home Remodeling Project?
You know you want a new master suite in your home but what should you include in this home remodeling project?
If you do not plan to do a room addition, you will be naturally limited to the space you currently have available within the footprint of your home. This may require applying a little creativity in the layout and configuration.
The two requirements of any master suite are an en-suite bath and a large closet, preferably a walk-in. Today's in-demand master baths feature tricked-out showers and, more and more, no bathtub. If you have the room, add both. If your space is limited, consider leaving a tub out of your design – unless you place a high personal value on having one.
Carve out as much space as possible to devote to the closet. A generous master closet, including a highly usable configuration and built-ins, is a must-have for home buyers today. This feature will improve your life as long as you remain in your home, and improve the attractiveness to potential buyers when it's time to sell the house in the future.
Topp Remodeling & Construction serves clients in Murray UT and the surrounding communities of northern Utah. We offer both commercial and residential construction, renovation and remodeling for projects of all sizes and scopes. Contact us today to request an estimate for adding a master suite or another home remodeling project.