For your upcoming home remodeling project, do you have a sky's-the-limit budget?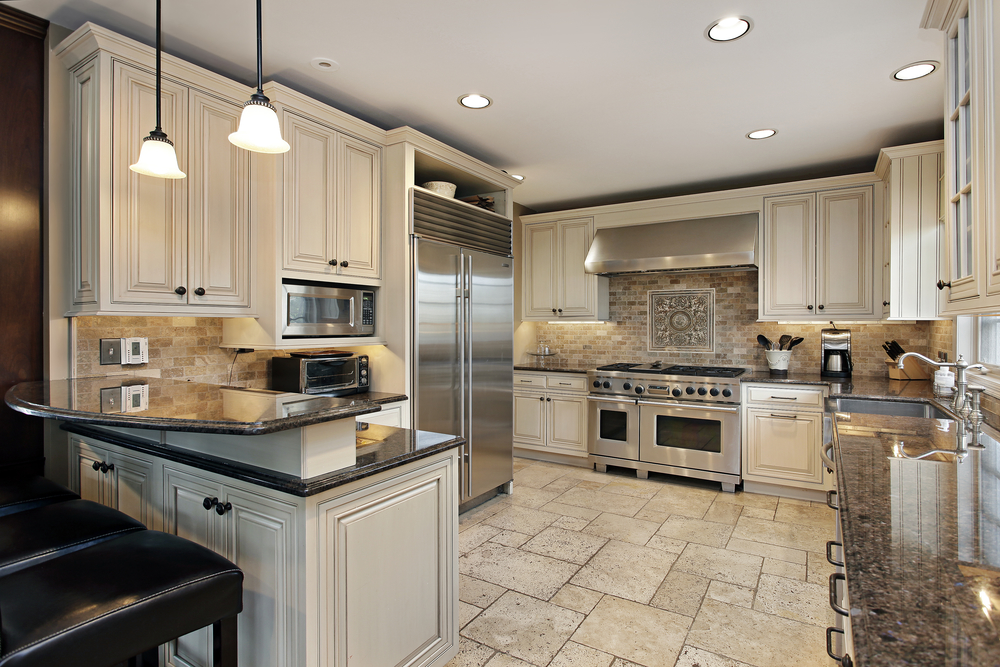 If you're like most homeowners, you've decided to renovate your existing home rather than spend the money on a new house. So how can you stretch your home remodeling budget just a little bit further?
We asked some of our favorite local architects and interior designers to give us their best tips for maximizing your investment. Here are their recommendations for cost-effective details that make it look like you spent the big bucks on your home remodeling project.
Upgraded Baseboards and Crown Molding
If you tour entry-level model homes and then compare them to a more upscale or semi-custom community, the first thing you might notice is how much difference the small details can make.
Production homes use diminutive baseboard – typically three or four inches tall, max – and omit details like crown molding altogether to keep costs low. In the more upscale models, however, you're likely to see six-inch-high baseboard (or taller). And, if you look up, you're likely to see the majestic presence of crown molding.
Although these details aren't expensive to add to your home remodeling scope of work, they'll do wonders for making your home remodeling project look as though it was professionally designed.
Bump Your Light Fixtures Up a Level
Builders typically offer new home buyers a choice of three basic lighting packages, none of which typically provide the appearance or substantial feel of quality. Even if your light fixtures are perfectly serviceable, consider upgrading the fixtures throughout the house.
By changing out all of your light fixtures, you will ensure that the house has a cohesive feel from room to room. Give some thought to your fixture selection by browsing the internet and lighting catalogs. You can find a variety of unique options that provide an upscale vibe.
Finally, spend a little more to add one or two "wow" fixtures in your entryway and dining room, or wherever your home's design calls for it.
These conversation-starters will provide a major image upgrade without busting your budget.
Update Your Home's Flooring – All of It.
Does your home have "Franken-floor" syndrome, as though it was put together, room by room, with different types and styles of flooring? Or, worse, are you still sporting carpet in some places?
Make your floors a key part of your home remodeling project to achieve maximum value and style. Hardwood flooring is the way to go, as this classic look will endure for a decade or longer.
If carpeting is critical for your comfort in the bedroom, for example, add large area rugs. Not only will they provide that soft warmth you want to feel when you step out of bed, but they will help protect your floors.
Topp Remodeling & Construction, located in Murray, Utah, offers a full range of commercial and residential construction and renovation services throughout Northern Utah. Contact us today for even more pro tips for maximizing your home remodeling budget.