A new trend in residential remodeling involves adding dedicated rooms for hobbies, arts and crafts.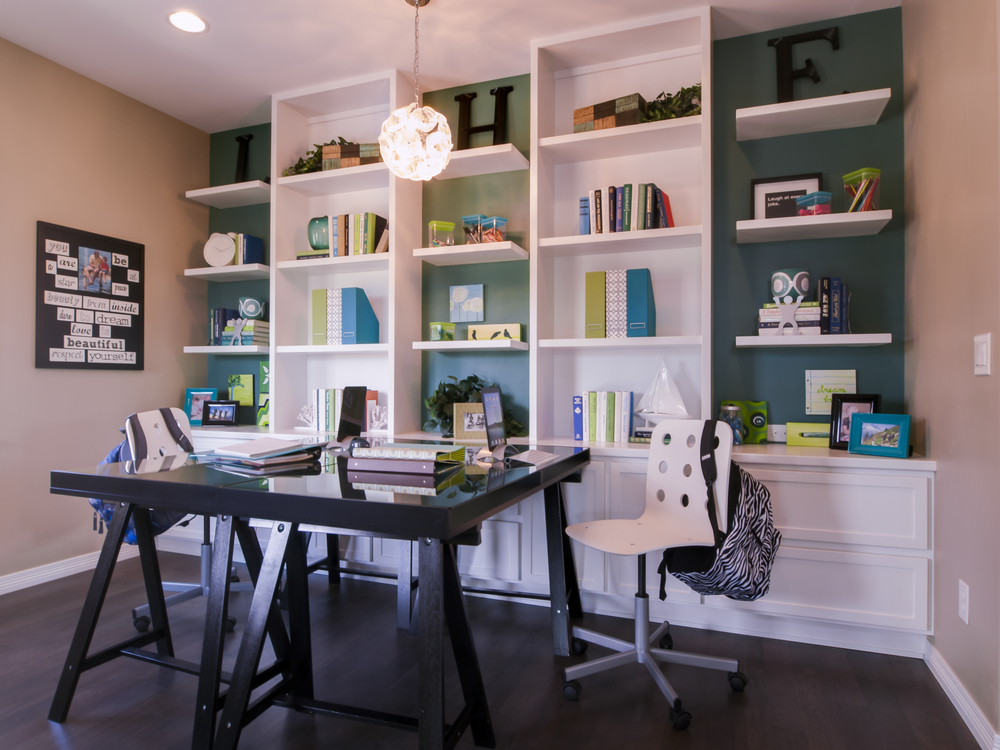 For the more musically inclined, this might involve adding a well-insulated room for band practice or recording. For movie enthusiasts, a home theater falls under this category. For many other clients, however, a custom designed craft room is a must-have.
How to Make Room for Your Crafting Space
If your home has unused space, such as a basement, extra bedroom or unused garage bay, any of those could work for crafting. An unfinished attic is also a great option, because it allows you to close off your space when it's not in use.
If you don't have enough extra space, you can choose to add a room addition onto your house or build a free-standing structure elsewhere on your lot. The latter option is becoming more popular in home remodeling for a variety of purposes, including a home office or guest house.
Features to Enhance the Craft Room Design
If you're like most crafters, storage space and organizational features are likely to be high on your residential remodeling wish list. Your options for storage and organization include built-in cabinets and shelves, free-standing pieces that achieve your goals, or a combination of the two.
Although free-standing pieces are likely to be less expensive, you won't have nearly as much freedom to customize them. Built-ins can be created to your exact specifications, including their size, configuration, construction materials and finish.
And, of course, a large crafting table or workspace will likely be the centerpiece of your craft room renovation.
Again, you can go in search of a table or console that meets your needs. A custom table, however, can be designed for your exact height and reach. This means less bending or stretching, and you'll be able to add storage options underneath if you like.
Consider Adding Other Functionalities to Your Home Renovation
Even if you plan to use your craft room often, you may want to consider adding flexibility to your design, as a part of your residential remodeling project.
If you find yourself less interested in crafting a few years from now, do you really want to remodel the space again? Using a flexible design approach when you add the space will allow you to convert it for other uses in the future, with little or no expense.
Think also about the potential for selling your home in the future. A single-purpose space will be less attractive to buyers who may have no interest in a dedicated craft room.
If the space might be useful as a bedroom, for example, be sure to add a closet. You can use it now to store supplies. If you're adding on or building a free-standing structure, design it such that it could be converted easily into a home office, mother-in-law suite or pool house.
At Topp Remodeling and Construction, we specialize in residential remodeling designed to create the space you've dreamed of. We can work with you to configure your craft room with all of the amenities you desire. And, because we understand that your budget is very important, we will adjust the design to achieve your pricing goals as well.
We are located in Murray, Utah, but we serve commercial and residential clients throughout Northern Utah. Contact us today to learn more about how you can create the craft room of your dreams with a custom residential remodeling project.