Is the cost of remodeling more or less than the cost of a tear-down and rebuild?
This is a common question our customers ask, when trying to decide which approach makes more sense for them. Although budgetary considerations are important, we always recommend looking a bit deeper into the issue before making a decision.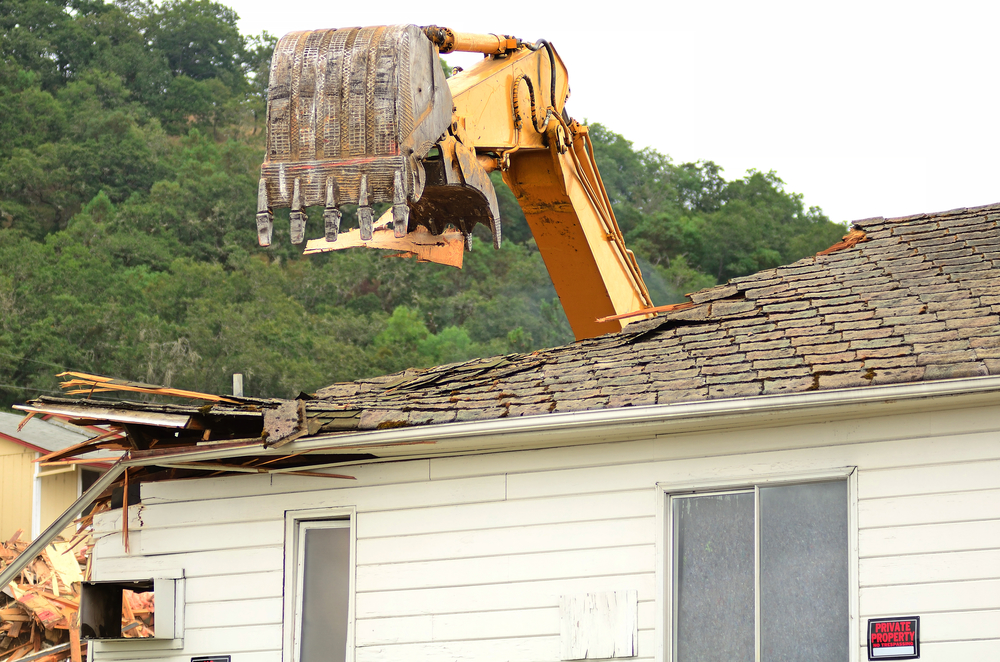 How Do You Plan to Pay for the Project?
When remodeling your home, it can be difficult to obtain financing to pay for the work. Building a new home, on the other hand, is much easier to finance through a traditional construction loan program that converts to a mortgage once the home is finished.
It is possible to finance a renovation, either through a home equity line of credit or a specialty loan program for home improvement. When you consider interest and fees, however, it may make for sense to finance the home from your existing savings or other assets, if you have that capacity.
If your home already has a mortgage on it, be sure to check with your lender before deciding. Tearing down the home may void the terms of your loan, rendering it fully due and payable immediately!
Consider the Potential Finished Value in Your Area
Although you may prefer the look and feel of a brand new home, future buyers may not be as enthused.
If your home is located in an area of older homes that have a certain character or architectural style, tearing yours down and building new can create an anomaly in the neighborhood. You can design the new home to match the architectural style of the neighborhood, but be sure that you won't violate any historic preservation restrictions if you do so.
Ultimately, if a new structure will have less value than the renovated original, you'll be money ahead to opt for the renovation.
Determine Your True Priorities
What is it you want most out of your project? Is it more cosmetic or structural?
If what you really want is a more functional layout or more square footage, a tear-down may be your best bet. This is true as well if load-bearing walls prevent you from having the open concept floor plan you want, or if doing a room addition won't solve your problems.
If contemporary interior finishes are your goal, a full-scale remodel will allow you to spend more money on your finishes.
We can work magic with reconfiguring some of your interior walls, or with small room additions. Creating a new master suite or enlarging the kitchen is possible for most of our clients, without going through the hassle of a full demolition.
Finally, consider the extra cost if you'll need somewhere else to live.
If you plan to demolish and rebuild, that may take up to a year or longer, depending on the complexity of the project. With a renovation, we can close off the area under construction, allowing you to use the rest of the house normally.
Topp Remodeling & Construction specializes in helping our clients weigh the potential costs and benefits of all your alternatives. We can assist you in identifying your true goals, and work within your budget guidelines to help make your dream a reality.
We are based in Murray, Utah, but we serve clients throughout northern Utah. Contact us today to discuss your project, and let us help you evaluate the benefits and cost of remodeling your home.