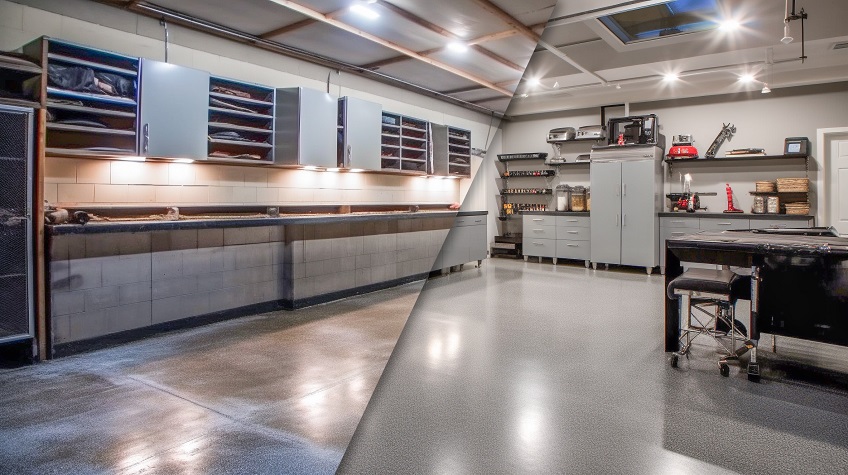 Having a fantastic garage is just around the corner. Whether your garage just needs a good day of organizing or a full revamp, it's possible to make it function for your needs. Here are eight ideas for making your garage the best it can be.
Consider custom cabinetry and shelving – Customized built-in cabinets not only look amazing, but they can offer the most bang for your buck. Making sure your cabinets and shelves fit the space exactly is the best way to maximize your storage area. They also are the best way to get a storage system or work area that works perfectly for your needs.
Pay attention to height – Most garages are tall, and you can maximize that space by adding storage close to the ceiling. Install brackets, hooks, or shelving that is sturdy and can hold items you don't use all the time. If you don't have the height you want in your garage, there may be some easy ways to remodel it. Even just a foot or two can make a big difference.
Label your bins – The key with storing anything is that you must be able to know where it is when it comes time to find it. That means labelling everything. After all, what is the point of storing something if you can't find it?
Renovate it completely – When done correctly, turning a garage into livable space can be an awesome addition. The key here is to do it carefully and professionally. Overhauling a garage into a fully functioning living space takes a professional hand to ensure it flows with the rest of home, not just tacked on awkwardly. But it is possible, and it can look amazing.
Add a wash station – Sinks are useful for washing up before coming inside, watering or repotting plants, cleaning up after working on cars, or as an emergency wash station. (It's a good place to keep a first aid kit, too.) Utility sinks in the garage always get used more than you might first think.
Remodel the garage into a studio – If you need some extra space for hobbies, consider converting the garage (or just a part of it) to a comfortable studio. Get your creative juices flowing in a designated space that helps you stay motivated.
Add a third car bay – Many homes have a two-car garage, and for a lot of families, that's not quite enough for their needs. If you've got the space, consider adding a third car bay, which can be for storage or a work area, or for another vehicle. An experienced professional will be able to execute this addition in a way that makes it look it was always part of the home.
Think flexibly – Garages are often spaces that need to meet multiple needs. Maybe you need storage for food, places for yard tools, and a workbench area while also fitting your vehicles in there, too. Be flexible and think outside the box when it comes to reorganizing or restructuring your garage.
For help building or remodeling the garage of your dreams, contact Topp Remodeling & Construction.