Building permits are required by city or county building department for many types of residential projects.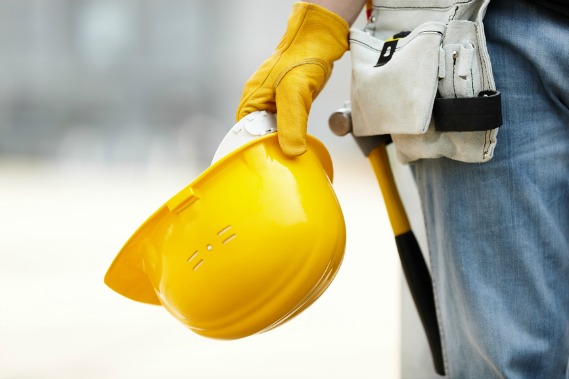 Whether or not you need a permit for your remodeling or home renovation project depends on where you live and the scope of work of your project. Unfortunately, many building departments have complex, convoluted procedures for obtaining permits and approvals.
So how do you determine what you need and how to get it?
Why Building Permits Are Required for Residential Remodeling
The overarching purpose of permitting requirements is to protect the public's well-being. Permits ensure that remodeling or renovation projects comply with minimum safety standards.
Before the city issues your permit, they conduct a thorough review of your project's building plans and specifications. If the plans meet code requirements, a permit will be issued. No work can start on the project until the permit is issued and posted in a prominent location on site.
When you obtain a permit for any residential or commercial construction project, city inspections will also be required at various stages of the project. This allows the inspector to verify that the project has been built according to the approved plans originally submitted to the city.
What Types of Remodeling Projects Need Building Permits?
Some municipalities require permitting for virtually any type of work. Some potential exceptions include installing new flooring or painting your home.
If your residential remodeling project adds square footage, adds or removes any walls, adds doors or windows or makes any changes to your roofline, building permits will be required.
You will also need permits if your renovation makes any alterations to major systems, such as electrical, plumbing or HVAC. Even many landscaping projects require building permits in most Northern Utah locations.
What If I Don't Get Building Permits for My Remodel?
If you choose to forego permitting your renovation project, no duly licensed contractor will perform the work for you. If you plan to do the work yourself, be prepared to have the city show up and shut you down.
The city or county has the option of citing you, fining you, compelling the demolition of the work (through the court system) or even charging you with a crime. If you do somehow get away with your scofflaw plan, it will come back to haunt you with you try to sell your home. You may even have trouble getting your homeowner's insurance company to insure an addition to provide coverage for a non-permitted remodel.
It's always better to follow the rules and obtain the required permits for your room addition, renovation or home remodeling project. If you use a licensed Utah general contractor, they will typically obtain the permits for you as a part of their service.
Topp Remodeling & Construction, based in Murray, Utah, understand the importance of providing high-quality work that complies with building codes and related standards of safety and quality. Contact us today to request an estimate for your home remodeling project and, rest assured, we will make sure to obtain any required building permits.