When considering room additions and remodeling projects, homeowners have many questions. Some of the most common questions pertain to building permits.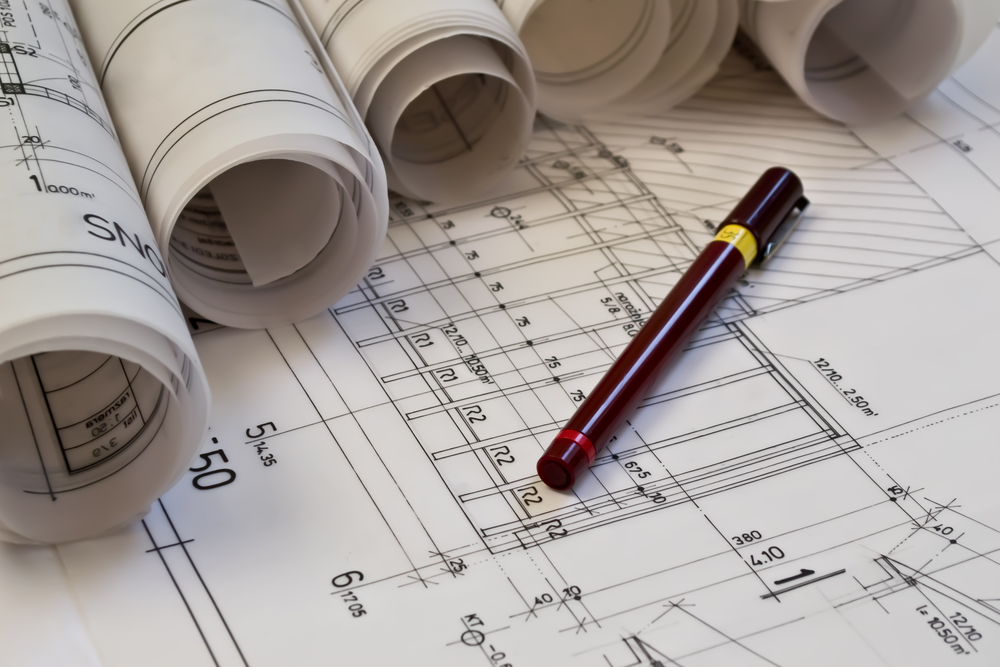 If your project will involve any structural or major system work, it will likely require a permit. Likewise, if you are planning a room addition, residential remodel or renovation, expect to have the permitting and building inspection processes be a part of your project.
Although it may sound like a hassle and added expense, building permits are important for a number of reasons related to safety and preservation of your home's value.
Remodeling and Room Additions: When are Permits Necessary?
Although every city, county and municipality has its own set of building codes and permitting requirements, most agree on a few basic principles. In residential construction, building permits are required whenever square footage is being added to – or taken away from – a home. They're also required for specific types of work that don't affect the home size. Permits are necessary for reroofing your home, for adding siding, and for any work done on plumbing, electrical and HVAC systems.
In most locations, residential remodels that involve only cosmetic work (painting, new flooring, countertops etc.) are exempt, as are exterior structures (sheds, playhouses) under 200 square feet in size.
Obtaining a permit requires submitting the room addition or remodeling plans to the city for review and making any requested changes or corrections they request. Permits must be obtained and posted onsite prior to starting any work on the project.
Why Room Additions and Remodels Should Always Be Permitted
If you've ever considered buying or selling a home that's had a room addition or renovation, you know this is a hot button in the real estate world. You'll hear the same question over and over: "Was the addition permitted?"
The general belief – correctly so – is that a non-permitted addition may not comply with building and safety codes, or that it was done in a shoddy manner. Having a building permit means that the city inspector signs off on the project at completion, but also at specific milestones along the way. By not pulling a permit, the builder can cut corners and no one will ever know – including you.
Some amateur builders or handymen may suggest that you're better off without a permit. Their argument is that, if you don't permit your room addition, you won't have to pay property taxes on the extra space. First of all, that's illegal, but it's also inaccurate. County tax assessors regularly use flyover photography to calculate the square footage of homes, to prevent this dodge.
As long as the county records aren't updated with the new square footage, your home will continue to be listed at the old size in the tax records. This means you will have trouble insuring the new square footage or listing your house for sale at its correct size.
Who Is Responsible for Building Permits for Room Additions and Renovation?
In most counties and municipalities, remodeling or room addition permits can only be issued to licensed contractors or to the owner(s) of the property to be renovated. Contractors are only eligible to pull permits for the type of work they're licensed to do. In other words, a plumbing contractor can only obtain a permit for plumbing work.
General building contractors, as long as they are duly licensed, can obtain a permit that covers the entire scope of work. If the general contractor will utilize subcontractors for certain aspects of the work, each of those subcontractors must also be licensed to perform their portion of the project. This protects the interests of the property owner, ensures that the work will be done correctly and provides you with the statutory one-year warranty the law requires.
Sometimes homeowners find themselves in a jam when they fail to check out the licensing status, insurance and references of their residential renovation contractor. Beware also if a contractor wants you to pull your own permits for room additions or remodels. No reputable contractor will request this of the homeowner, as it releases them from some of their most important accountability.
In Murray UT and the surrounding communities, Topp Remodeling & Construction is the locally owned expert in commercial and residential construction. We bring our extensive experience to ensure your project is completed with the highest quality standards. Our customer service is second to none and our pricing is reasonable and fair. Contact us today for assistance with all of your Utah home remodeling, renovation and room addition needs.