For homeowners, basement finishing projects are a great way to increase both value and livability.
An unfinished basement that is dark and damp contributes little (or nothing) to your home's overall comfort and livability. In fact, it can potentially detract from your home's desirability to future buyers.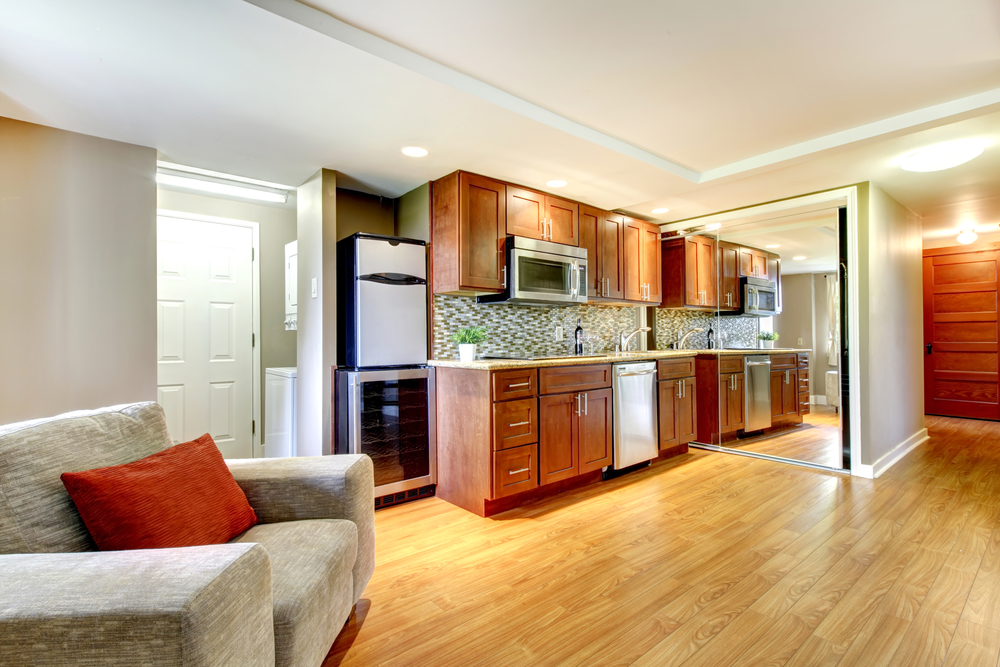 By building out your basement with an effective layout and design, and through the use of high-quality materials and workmanship, you can both increase your home's value and make it more functional for your family's needs.
Finishing Your Basement Costs Less than a Home Addition
To stretch your home renovation budget the furthest, look to the basement before you consider a room addition.
In fact, HGTV estimates that a basement finishing project costs one-third to one-half as much as a home addition, or even less. And, if you design your project wisely, you can stretch your budget even further.
The unfinished square footage in your home is already included in your mortgage payment and property tax bill, as well as your utility costs. The walls, floor and roof are already there, so all you have to do is finish them out.
It's one home improvement project that makes tons of sense, especially in Utah, where most homes do have a basement.
Increase Your Home's Value and Appeal
Not all basement finishing projects are created equally, however, nor do they all provide maximum value.
For 2015, Remodeling magazine estimated that basement finishing provided more than 70 percent return on investment, on average, for homeowners in Utah and the U.S. mountain west region. This was significantly higher than a bathroom addition (52 percent) or a family room addition (60 percent).
Be sure to pay special attention to good design and effective layout, and choose the right fixtures and finishes for your project. Otherwise, you can actually decrease your home's value.
Some key elements to include are extra storage, extra bedrooms and baths, and amenities that future homebuyers will find attractive. Game rooms, home theater rooms, and flexible or multi-use space are high on that list.
Add as much natural light as possible and a dedicated exit, if your lot will allow it. And don't forget to beef up the comfort and safety of the stairway you will use to access the space.
How to Plan Your Basement Finishing Project Most Effectively
The most cost-effective way to plan your project is to consult a professional interior remodeling contractor who is based in your area.
An experienced contractor understands the intricacies of space planning and design. By designing your basement build-out in a way that leverages existing features and utilities layouts, you'll also get the most out of your project budget.
And of course, a professional contractor will provide you with the peace of mind that your remodel has all the proper building permits and meets or exceeds all applicable building codes.
In Murray, Utah, and throughout the Salt Lake City area, Topp Remodeling and Construction is the locally owned and operated expert in residential and commercial construction, design, remodel and renovation.
Contact us today to learn more about how you can improve your home's value and livability with a professional basement finishing project.