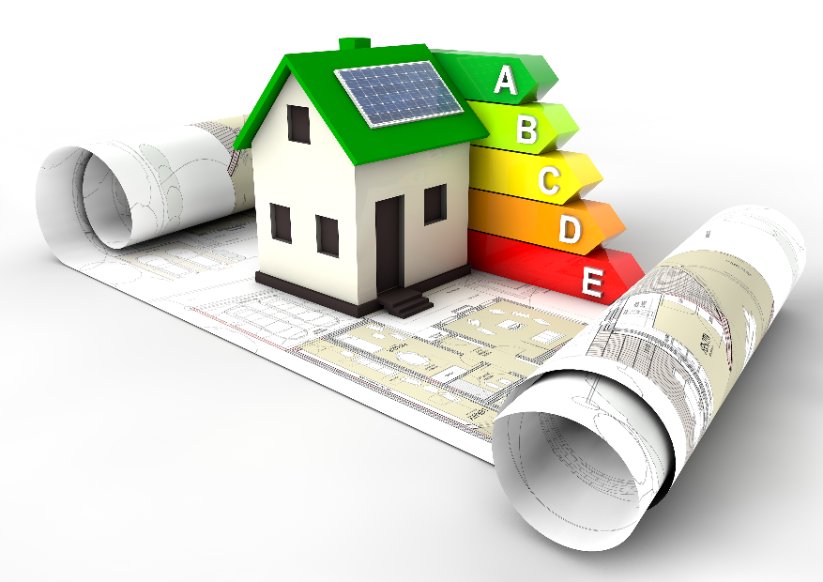 There are a lot of considerations when building a custom home—floor plan, color schemes, kitchen gadgets, basement bars, and energy efficiency. Before you dive into the extensive design build process, research the many energy efficiency upgrades and options to determine what would work for your needs. Over time, you will save money with an energy efficient home and it's great for the planet.
Address the Entire House
When you're building a home to your specifications, it's fairly easy to make switches from a traditional item to a more modern, efficient one. You can tackle the entire home with this approach to provide the best benefit. Windows, doors, and skylights are important factors to energy consumption and with small switches in these products, you'll save a lot of money on energy bills over the life of owning the home. Water heaters are another great item to upgrade, as well as your HVAC system. An efficient system will make your living situation more comfortable, and these devices and appliances will likely last longer, too. You can also upgrade your insulation (especially on exterior walls) and sealing materials to make sure the cool air is being kept inside in the summer and the hot air is effectively keeping your family warm in the winter. Your lighting choices, appliances, and home electronics are all important when factoring in the efficiency of a home. With a little planning and research, you can build an amazing home with an efficient design.
Go A Step Further
An ultra-efficient home will utilize additional state-of-the-art energy saving products such as solar electricity and solar or geothermal water heating. You can work with your designer to create a way to take advantage of the surrounding environment by implementing energy-efficient landscaping or to place windows in your home in particular locations to optimize energy efficiency. You can choose recycled products, organically grown and ethically sourced materials, and so on throughout the home.
Consider implementing advanced house framing which improves efficiency in wood-framed houses while also reducing the use of lumber and waste in the construction of the home. Cool roofs are also popular in the category of efficiency because they use highly reflective material. These roofs reflect more light and absorb less heat than the average roof, keeping homes cool in the hot summer months.
If you're remodeling or redesigning a current space, you still have many options for these upgrades. First, assess your home's energy score (which is a national rating system, developed by the US Department of Energy) to find out a list of improvement and potential savings via certain upgrades. This score reflects the efficiency in the homes based on structure, heating and cooling systems, and hot water systems.
If lessening your footprint is your goal, there are great ways to make this happen during the build of your dream home. Consider energy efficiency in your project, and make sure you're working with a trusted company like Topp Remodeling & Construction that will work with your design goals and interests.