Commercial build-out projects present a unique challenge for most businesses, both logistically and financially.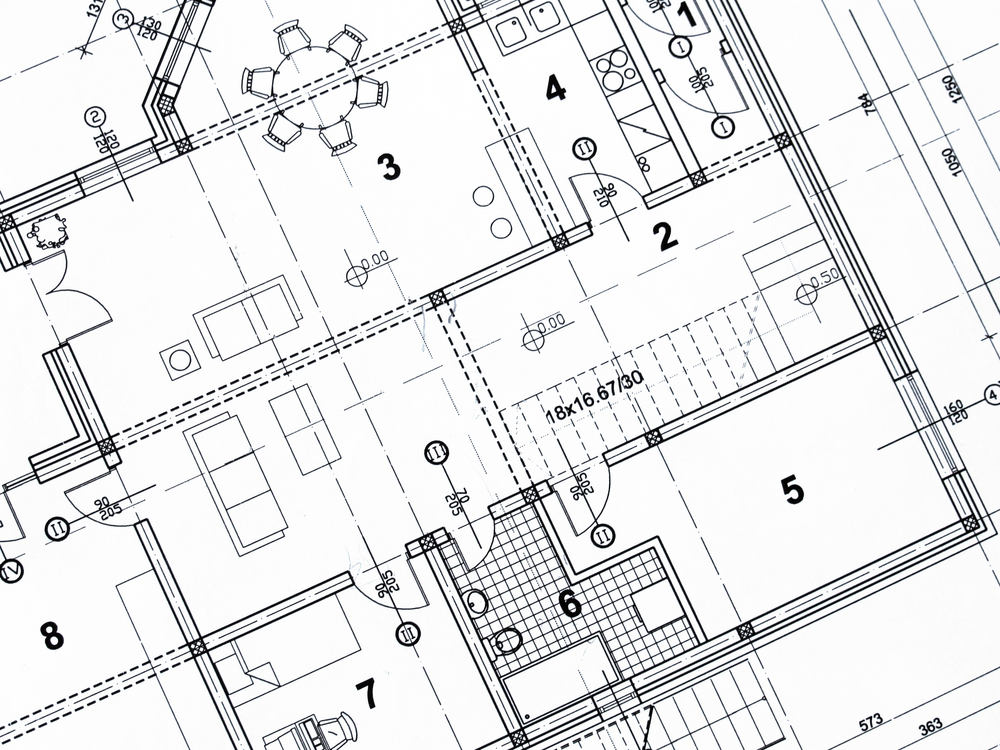 If the project involves adding onto or modifying your current business location, you will experience disruptions and downtime, possibly even periods where you have to close your company – at least temporarily – to the public. Meanwhile, your revenue stream comes to a halt at the same time you're trying to budget for the cost of construction.
A good space plan and architectural design can help to minimize both the cost and the time required for your commercial build-out. Using a full-service Utah general contractor can contribute even more to cost and time savings.
Understanding Space Planning & Design for Commercial Construction
Whether you need office, medical, retail, restaurant or another type of commercial construction, you can't build it, remodel it or finish it out without architectural design and space planning.
Typically, commercial build-outs, renovations and remodels start with a space plan. This ensures that your space meets all your needs and goals and maximizes usability. Next, architectural drawings, also known as construction plans, are created using your space plan as a guideline.
These plans are what the city needs to issue a building permit and what your general contractor and their subcontractors need to provide a bid for the physical construction. So, unless your project involves simple finish updates – like installing new flooring, paint, etc. – you will need both a space plan and architectural plans.
Minimizing the Cost of a Commercial Build-Out
Even though it's an investment in your business, the cost of a commercial build-out can place added financial stress on your company. Although you may be able to finance some portion of your project, you will likely have to pay for a portion of the project out-of-pocket.
If you seek out your own design team, you can expect to pay architecture fees, in addition to your direct construction costs. Add space planning costs and interior design fees, and you're potentially looking at a 20 to 25 percent increase in overall cost.
You can help cut the cost of your construction project by using a commercial general that can include these services as a part of their scope of work. You can also request value engineering services from your contractor, which can help you shave even more off your project's budget and schedule.
Choosing a Locally Owned Commercial Build-Out Contractor Makes Sense
Although you may think a large national or regional commercial contractor is the best choice for your build-out project, consider the benefits you will enjoy when you choose a locally owned and operated firm instead.
A Northern Utah-based commercial builder will be well-established in the community, with an extensive network of resources. Local builders, especially those that have been in business for many years, have close relationships with local subcontractors, tradespeople and material suppliers, and can negotiate the best possible price and terms for your project.
And, because a Utah general contractor will be most familiar with local building codes, inspectors and city plan checkers, they can expedite the permitting and sign-off process to help keep your project on schedule.
Topp Remodeling & Construction, based in Murray, Utah, has been providing expert commercial general contracting services to Utah clients for almost 25 years. During that time, we have worked hard to establish our reputation by providing exceptional quality and customer service, along with fair and transparent pricing. Contact us today to learn more about how we can help you with every facet of your commercial build-out project.