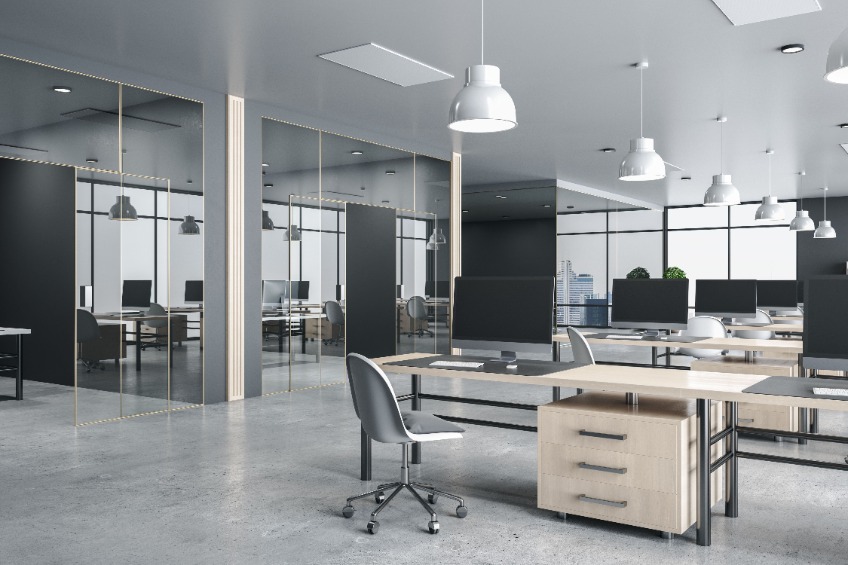 Today's office space is more about comfort than ever before. After the pandemic, people wanted to bring a bit of home back to the workplace. With remote work still popular, there are some employers encouraging a comeback to the office. Make this appealing by changing a few things to your office.
Flexibility is Key
Open offices have their function, but there is a need for private spaces within. Having a design that is multifunctional in its use as well as with accommodating those who come in daily and for those who may come in once a week will make your employees feel their needs at being met at the office. The idea is that they'll feel more motivated to work because their space is comfortable and collaborative. There are many ways to make an outdated space more flexible to the needs today.
A Home Away from Home
Many people enjoyed working from home because it gave them a sense of security during a time of uncertainty. You can foster a sense of home through a few changes to both aesthetics and safety. Make sure you encourage employees to stay home if they're not feeling well. Other employees will be grateful to not be exposed to possible illness, but they will also feel cared for. They'll know when it's their turn to get sick, they'll be met with a kind and understanding manager. Additionally, bring in some elements into your space that make it feel homey and relaxed. Often, businessowners are concerned that a lax environment may lead to lower productivity, but studies show this is not the case. When employees are comfortable, they work better.
More Light
Interior designers this year have encouraged lighter colors in the workplace. Using light, neutral colors encourages a positive energy to flow through the space. Many employees say that a bright office helps them feel more cheerful and upbeat. Additionally, the light colors can help to display your brand more easily. Also try to bring in more natural light if possible. If you don't have good windows in your space, go for diffused light or artificial lighting that mimics natural lighting.
Go for the Green
Consider implementing more greenery around the office. Some modern spaces are installing living walls, which are actual gardens and plant displays that are fixed to a large wall inside the office. Even if you don't want to go that far, incorporating greenery is a great way to improve office aesthetics and health. Plants help with oxygen flow throughout the office, reduces toxins in the air, and reduces noise. All in addition to looking beautiful.
Noise Control
Noise reduction is a good investment for any office space. Consider starting from the ground up. Install carpet in areas that need to be quiet and contemplative, such as a conference room. If you have an open-floor design, consider creating spaces for isolated rooms for collaboration. Working from home allowed employees to get used to a quiet setting, but you also want set areas in the right way to continue encouraging discussion between employees.
For updates on your office space, contact Topp Remodeling and Construction.