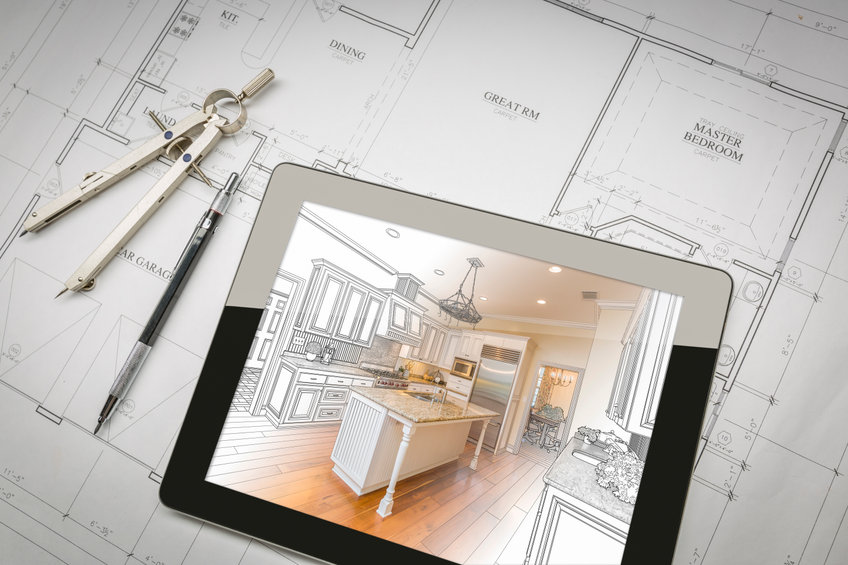 Updating your kitchen is one of the best ways to add value to your home. With so many options, it can be hard to settle on a final design and plan. Trends come and go, but it's still possible to be current with popular styles and remain timeless at the same time. Here are some ideas to get you started.
Multi-purpose Kitchens
Today, we're managing a lot more from home. Many of us have started remotely at least part of the time. This has required us to adapt our home environment to also be conducive to a work atmosphere, which can be tricky. Kitchen design approaches are helpful when focus is on a multi-use function. Features such as adding tech capabilities with wiring, charging stations, and screens or a nook for a small area to take zoom meetings in a quiet and clean spot. Larger countertop space is a good idea if you need an occasional makeshift desk.
Another hot item right now for people working from home is to add a built-in coffee station. By creating a functional area for your coffee fix in the morning, it saves you time and money to brew that liquid gold at home. Add an appliance garage to the space and tuck away all your plug-in, bulky appliances here, too for a clean and organized setup. When you're working at home or helping kids with remote school, a well-designed kitchen is a must to keep frustration levels low.
Pantries and Storage
Butler pantries used to be reserved for storing fine china and extra serving ware. Today, they are a lot more functional. It's common to add a sink and workspace in these areas to keep messes out of the gathering areas of your kitchen. Many move their microwave into the butler pantry, or even better, put a second one in there out of sight. If you have the space, build this area in between the kitchen and dining room makes entertaining a breeze.
Maximize storage with cabinetry up to the ceiling. Creative cabinetry is a big hit, so don't be afraid to be brave. Mix large drawers with big cabinets and don't forget to go bold with the hardware. Hide away a pantry with cabinetry so everything looks seamless.
Color, color, color
The all-white kitchen, although still lovely, is not the top trend right now. Create visual appeal by mixing colors and materials, such as bold dark cabinets—even black—with wood grains and soft muted tones, then top it off with mixed metals such as brass and nickel. If you currently have a beautiful white kitchen, throw in some splashes of intense colors here and there to keep the timeless look while bringing in the current vibe.
The finishing touches on your kitchen will pull everything together. Sconce lighting is popular around ranges, bringing in metallic elements adds a touch of modernism to the space, and even built-in pet beds for your furry loved one can looks amazing in kitchens.
With Topp Remodeling and Construction, the world is your oyster, but don't get overwhelmed. We can help you with design ideas to ensure you get the kitchen of your dreams.