Any home remodeling project you're considering will involve design elements that require you to properly utilize your space available, and a bathroom remodel is no exception. While the specific fixtures and materials you utilize are of great importance, they won't matter as much if your overall spatial layout is not well-designed.
At Topp Construction, planning and design phases are just one part of the comprehensive bathroom remodeling process we'll help walk you through from start to finish. The bathroom is one of the most valuable and most-used rooms in any home, and we'll ensure your upgrades are stylish and add value in important areas. Let's go over a few themes we'll often speak to our clients about when it comes to designing and laying out their bathroom remodel in advance to ensure they get the perfect new bathroom design.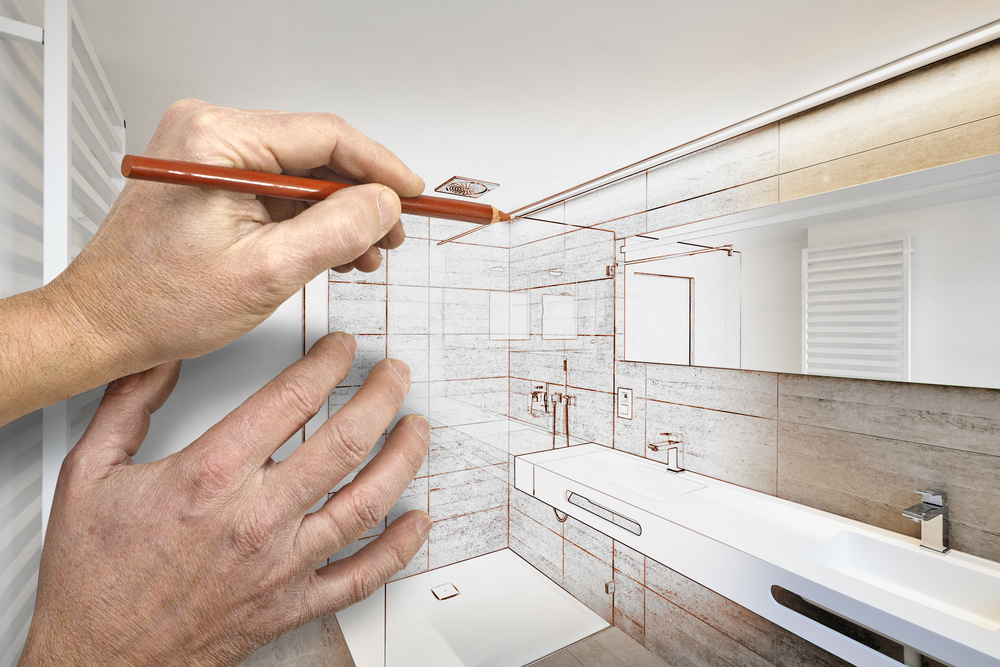 No "Work Triangle" To Utilize
Bathroom remodel designs may be similar to kitchen remodeling projects in a few areas, but one area where they broadly differ is the lack of a "work triangle." This triangle is present in the kitchen, made up of the sink, stove and fridge (or other major storage area) – and it often serves as a foundational theme for design templates that are built around it.
In the bathroom, however, there is no such work triangle. Everyone uses the bathroom for different distinct purposes, and some might have very different habits than others. This means you have more freedom in your design potential, but there's also more room for error if you aren't careful.
Work in Zones
Generally speaking, we recommend working in zones when it comes to your bathroom remodel. By this, we mean thinking about various different areas – the sink, the toilet, the shower, the counter and others – individually, considering their purposes and how often they'll be used in your new bathroom. A few tips and considerations here as you move through zones:
Toilet: Many consider their toilet first, as it has plumbing attachments that often restrict it to a certain part of the room – you don't want to find out later that your design is ruined because your toilet can't be placed where you want it.
Traffic: As you move through zones, consider the bathroom's expected traffic. How much storage will be needed for items like towels or toilet paper to fill regular needs?
Space around zones: Also consider how close each zone or object is to one another. Items that are too close together will lead to a cramped bathroom space – our pros will be happy to help you keep the appropriate amounts of space present.
Ventilation Themes
One additional theme we wanted to highlight that's particularly important for the bathroom space: Ventilation. The bathroom tends to involve significant moisture and water vapor, so it needs to be properly ventilated to ensure mold, mildew and other risks do not develop. Ventilation should be considered as part of the design phase, not as a secondary afterthought.
For more on important design themes for your bathroom remodel, or to learn about any of our home remodeling or general contractor services, speak to the staff at Topp Construction today.