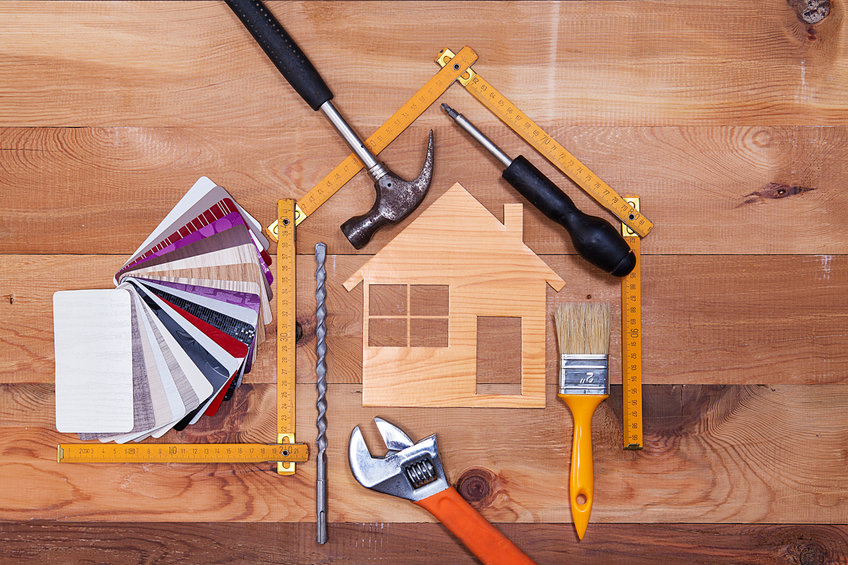 Home renovating was big business last year, and this year it's expected to continue to rise. Renovating your home is a personal choice, and any changes you make should cater to you and your family's needs first. Don't renovate solely to help sell your home in the future; however, do keep that in mind as you start large, expensive projects. If you opt for DIY projects, make sure you do your research first and that you have the right tools and skills to finish your project professionally. With a well-designed approach, you can jump on the trendy wagon while also feeling confident that your investment won't go out of style quickly. Here are some current hot trends that you may want to consider trying this year:
Colored kitchen cabinets – White cabinets have been popular for a long time, and they're still classic. But bold colors in the kitchen are taking charge. Painting cabinets is not a massive undertaking, although it does require some skill and patience. Be brave and go for intense shades like greens, corals/pinks, and even black.
Converting spare rooms into offices – Many of us are working from home at least part of the time still. Even if you are back in the office, chances are you'll get a lot more flexibility with your telecommuting situation. If you have a spare room that isn't used much, consider making it an awesome office to make your working-from-home days more enjoyable. Don't have a complete room to make the full switch? A multifunctional space can be easily created to meet all your demands.
Wallpaper – You've probably seen the bold print floral wallpaper somewhere, and it's a hot item. Wallpaper is great way to bring in a personal touch in a brave way because it's fairly easy to switch it out when you're done with it. Right now, it's big and colorful patterns that are in the spotlight and interior designers are loving it.
Install glass walls – Separating large, open spaces can be tricky, but with custom glass walls you can break up some of that space while still maintaining that airy and open feel. If you're not ready for this leap inside, try out large windows, maybe even floor to ceiling, looking into the backyard that open all the way to bring the outside in.
Larger master bathrooms – Many homeowners are opening up their master bathroom space. Add elements like a double sink, a walk-in shower, better storage and shelving, heated floors, and touchless faucets. Our time cooped up through the pandemic taught many of us that we want to feel pampered while at home and an amazing master bathroom is a great way to make that happen.
Create a backyard oasis – This year, enjoy being in your own backyard with upgrades like an outdoor pergola, a fire pit area, or an outdoor kitchen with a nice grill or smoker. With a quality outdoor heater, you can keep the party going all year round.
We love to see people truly enjoy their homes every day, and we can make that happen for you. For quality renovation and remodeling services, trust in us today.