While part of any kitchen remodeling project involves the kind of direct detail you expect from a construction project, there's another part that's a bit more down the artistic and creative pathway. Kitchen design is often a vital part of a home, from its aesthetics to its actual value, and determining important parts of it during the kitchen remodeling process can help define the space.
At Topp Remodeling & Construction, the kitchen remodel is one of our numerous specialties when it comes to home remodeling and general contractor needs. And while we're always on top of your construction and material details during such a remodel, we're also happy to provide tips and expertise on the creative side of things, including what industry pros would refer to as "focal points" within the kitchen. What are these, and what role do they play in kitchen design? Here's everything you need to know.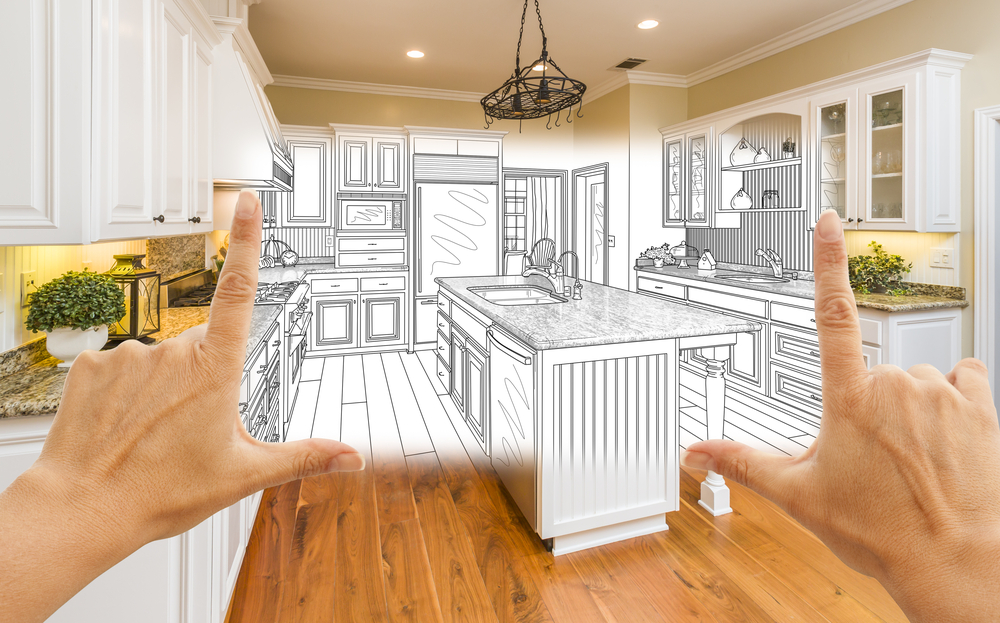 Focal Point Basics
Broadly speaking, a focal point in any room is one that draws attention from those who enter the room. As you might imagine, this can be a widely varied category – depending on the general design theme, numerous different items or areas might draw eyes.
In many cases, focal points are found in major art pieces, accent lighting areas, wall-mounted screens, fireplaces or brighter-colored areas in a generally darker room. Contrasts play a big role here: If most of a room is a given color or theme but a certain area diverts from this significantly, this area often becomes a focal point.
Kitchen Focal Point Options
What are some of the common focal points that open up in the kitchen? Here are a few to consider:
Island: One of the most popular remodeling themes is a kitchen island, which increases workspace and is great for social activities. Islands are virtually always focal points, meaning they need to be carefully designed and kept clean and uncluttered.
Backsplash: The material that covers the kitchen wall between countertops and cabinets is the backsplash, and many homeowners choose to make it a focal point as well. Specifically, the area directly behind the range or sink is one where eyes will go – consider making it a catchy color or something that differentiates from the rest of the kitchen.
Sink: The sink itself can be a focal point as well, especially if you utilize modern items like stainless steel, undermounts, fireclay and more.
Organizing Kitchen Focal Points
Now, it's important to keep track of your number of focal points and how they complement each other within the kitchen. Too many focal points will be distracting, but too few will lead to a bland, boring kitchen space. The important theme here is balance – you want focal points that support each other and the other designs in the kitchen, and never compete with one another for attention. The larger the space, the more focal points it will require.
For more on focal points within a kitchen remodel, or to learn about any of our home remodeling, home additions or other general contractor services, speak to the staff at Topp Remodeling & Construction today.