In Utah, kitchen remodeling is arguably the most popular home upgrade.
Not only does a kitchen renovation improve your family's quality of life but it is the most effective use of your remodeling budget, with a very high return on investment (ROI). But, before you invest in any residential remodeling or renovation project, it is important to think about the future.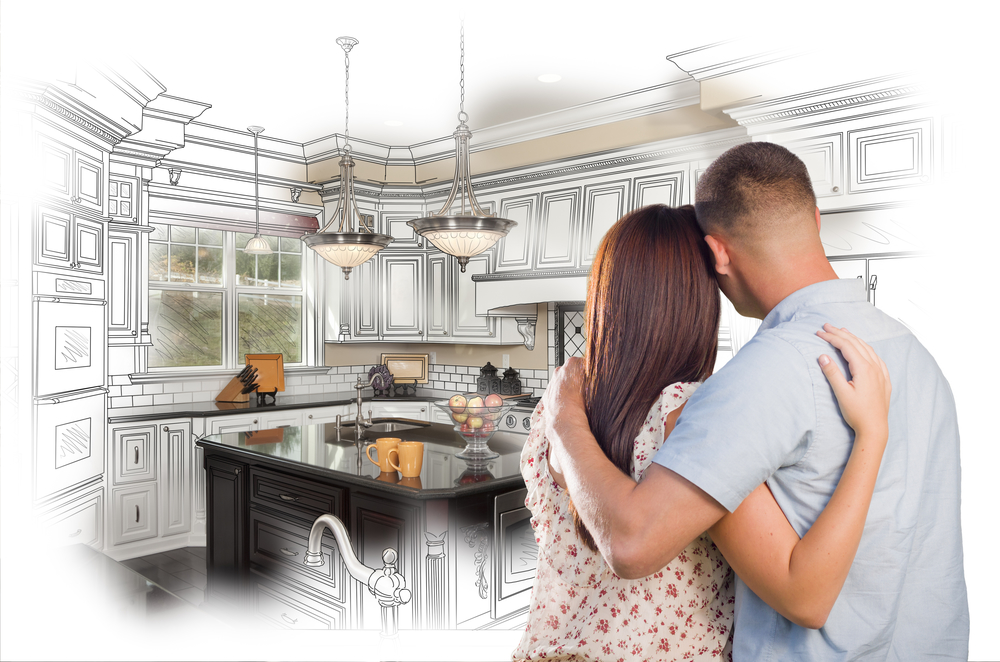 Whether you plan to sell your home in two years or 20 (or never), it makes good financial sense to choose upgrades that will have a timeless appeal. The farmhouse kitchen is one of those classic styles that will be valued as much in a decade or two as it is today.
Kitchen Cabinet Remodel for the Farmhouse Style
Many clients come to us with a conflict about this type of kitchen remodel. They love the farmhouse style but they fear it means having to have white cabinets.
Although you can certainly add white cabinets to your farmhouse kitchen, it's not a requirement at all. In fact, you can achieve this same light, airy and open feeling with light ash cabinets, bamboo, pine, natural maple or chestnut. In fact, you can choose almost any wood species you prefer and your remodeling contractor can recommend the right finish or glaze to achieve to look you want.
As for cabinet style, you can choose shaker, beaded shaker or slab style doors. Use open uppers or choose doors with glass insets and mullions. Black antique metal cup-style drawer pulls, handles and knobs are iconic but you can choose antique brass, oil-rubbed bronze or antique nickel finishes if you prefer – especially if you aren't using white cabinets.
Farmhouse Kitchen Countertops and Floors
Soapstone is one of the most beautiful options for a farmhouse kitchen remodel. You can also use white marble tops, butcherblock or solid surface countertops in pearly grey, champagne or antique white.
Floors can range from ash planks to pure white tile with grey grout. The beauty of the farmhouse style is that you are not bound to any specific finishes. Whatever you like, you can find a way to incorporate it into your new kitchen.
One of the most popular Utah kitchen remodel floors is finished concrete. It's modern and rustic all at the same time, and you can always add rugs for comfort and style.
Rounding Out the Details of Your Farmhouse Kitchen Remodel
Lighting for farmhouse kitchen remodels is always a fun part of the project. Farmhouse lighting can range from wrought iron fixtures to milk- or clear glass pendants. Use cage fixtures, metal or galvanized pendants and gooseneck wall sconces and with visible filament Edison bulbs.
Of course, the signature feature is the undermount farmhouse sink with apron, either in white ceramic, copper or stainless steel. You can also use a slate or soapstone sink, or even a custom-fabricated concrete apron sink.
Use a faucet set in the same metal as your cabinet hardware accents. Gooseneck, hand pump and angular copper pipe styles are popular but you can select basically any style you prefer.
In Murray UT, Topp Remodeling & Construction offers a full suite of residential and commercial construction services, including custom home building, basement buildout and home renovations. Contact us today to request a complimentary estimate for your project, including bathroom and kitchen remodeling.