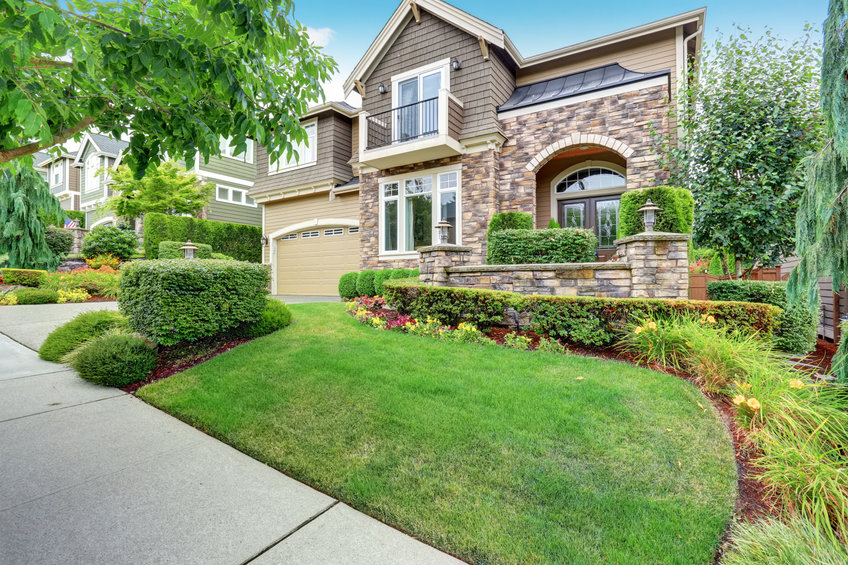 Don't judge a book by its cover, right? As true as this is in the literary world, it's a little different in the world of home ownership. The curb appeal of your home is what sets your initial expectations for the feel of the inside. Of course, you can have a beautiful interior and an exterior that needs some work, but to feel the best about your investment, it's wise to put some time and money into the outside areas of your home too. It feels great to enter your neighborhood and see a lovely property in front of you instead of immediately coming up with to-do lists as you pull into the driveway. Often, curb appeal becomes a priority to homeowners once they're trying to sell their home. But curb appeal is important for your needs, too, not just for prospective buyers. Whether you're selling or staying put, the outside of your home makes a difference.
Deter Burglars with a Well-maintained Home
This may sound strange, but a home that shows off a well-maintained exterior and landscape actually can help prevent criminals from making your home their target. Maintaining a nice exterior shows burglars that you care enough about your property to take measures to protect it. You don't necessarily need an expensive security system to ward off would-be burglars (although they do help!), just a little TLC can go a long way. Keep up to date on maintenance items with stucco, siding, windows, roofs, and more, and keep the outdoor space tidy. Consider clearing clutter or tall bushes and trees from access points to your home to limit hiding spots or unwanted entries while not being seen.
Additions and Remodeling
Rarely is it a good idea to take on large projects such as remodeling or additions yourself. For maximum curb appeal with added value, be sure to hire a high-quality, professional service to take care of these needs. Whether you want to add on a large amount of space or to remodel exterior features for a new porch area, no job is too small or too big for Topp Construction. When you're adding onto a home, it's important to ensure every connection is flawless and matches the rest of the home. It's easy to see when corners don't meet up correctly or stucco isn't finished perfectly. Think of an addition as an upgrade to your whole home rather than simply adding space.
For many older homes, an update to the front of your home can be fairly simple. From extending porches to replacing siding with a more modern look, cosmetic options for the exterior of the home can make a big difference. Like additions, cosmetic updates should not be taken lightly. Small projects can quickly turn into big problems when not executed well.
To improve your curb appeal, start with minor fixes like repairing paint chips, trimming branches and maintaining a healthy landscape, cleaning exterior items such as windows and siding, and making sure the lighting outside your home matches and is functioning. For all your home remodeling needs, Topp Construction has you covered.