Room additions are a popular way for Utah homeowners to increase the size, livability and value of their homes. But did you know you can improve your home even more – and potentially save money – if you have your flooring redone at the same time?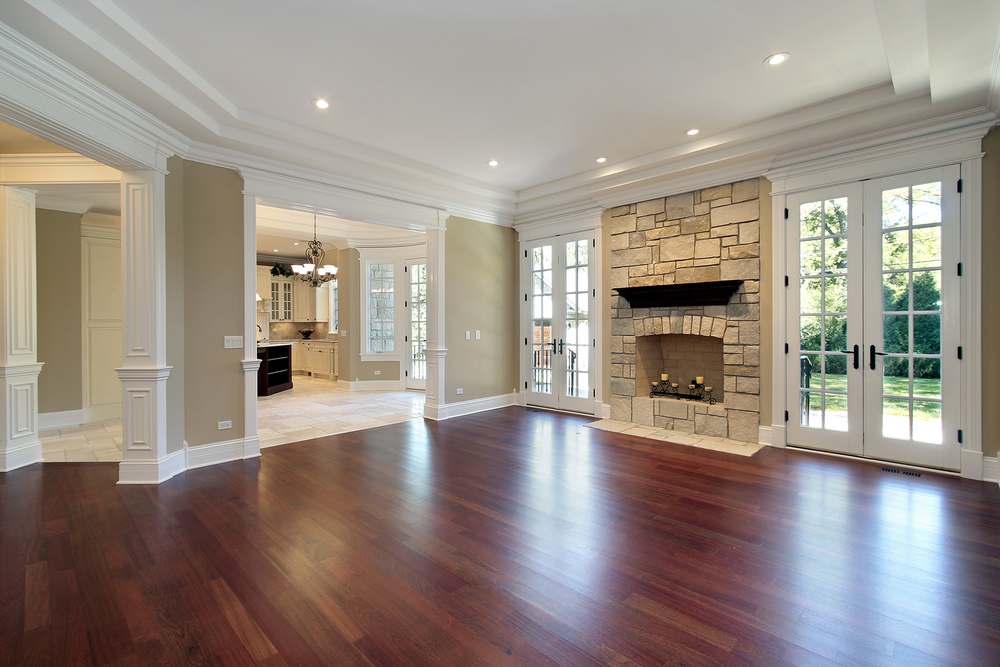 You'll have to add flooring in your room addition anyway, so it makes good sense to redo some or all of your home's floors at the same time.
Choosing Flooring for Your Room Addition
The best type of flooring to use for your new room will depend on how you will use the space.
If you're adding a common space, like a family room, kids' playroom, game or media room, etc., you will likely want to use a hard surface flooring. Tile, natural stone, wood or laminate are the obvious choices. However, many homeowners are choosing stained concrete or some of today's new linoleum-type products.
Many homeowners prefer to use carpet in bedrooms, because it's warmer and softer on the feet. However, you may want to compromise and put down hardwood or engineered flooring and add rugs.
Extending Room Addition Flooring to Existing Space
When adding a room addition, you may want to avoid having a mix of flooring in your home – a look some contractors refer to as "Franken-flooring."
In those locations where the new square footage flows into existing space, consider extending the new flooring product outward. This helps prevent the appearance of having added on to your home, and helps incorporate your new space as a seamless part of the house.
If you have the same flooring throughout the house, you can choose to continue the new surface the entire way. Or you can find logical locations to stop the new product and create a transition. For example, you can upgrade the common areas of the home, including hallways, and stop at the doorways to bedrooms and baths.
Does Updating Your Home with a Room Addition Make Sense?
If other finishes in your home are a little dated or worn – or if you think you may want to update other finishes in the near future – consider the advantages of adding that work into your room addition project.
The primary reason for doing so is cost savings. In most cases, homeowners will pay less to make other upgrades as a part of a room addition than they will if they undertake the work at a later time.
Your remodeling contractor will already be mobilized on site, as will their subcontractors and materials suppliers. You won't have to have additional architectural or design work done, and your contractor can include all the work under a single building permit, rather than having to go through the permitting process twice.
Also, you and your family will already be in remodeling mode, so adding a few extra days to the schedule will be less of an imposition.
In Murray and throughout Northern Utah, Topp Remodeling & Construction provides expert commercial and residential construction, remodeling and renovation services. We have a reputation for exceptional quality and customer service, and we strive to ensure the best possible pricing for your project, no matter the size or scope. Contact us today to learn more, or to request a cost estimate for basement finishing, renovation or room additions.