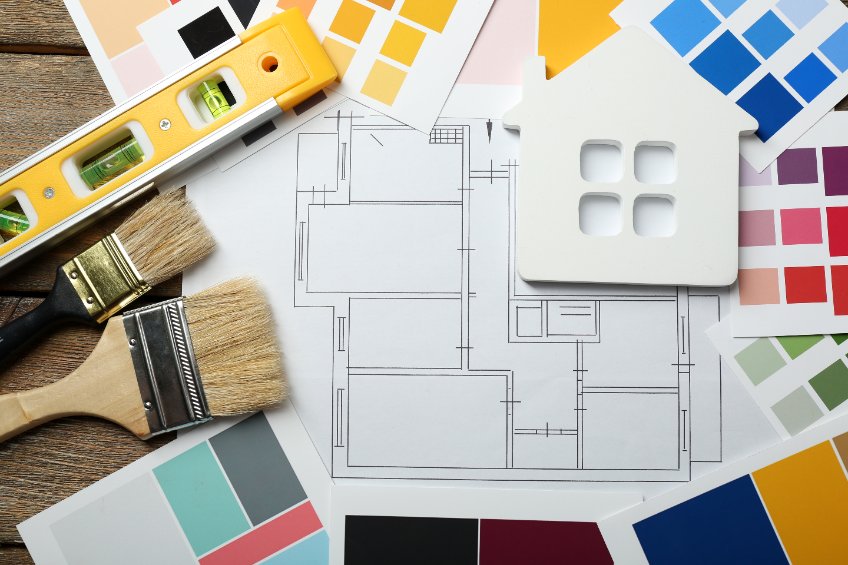 New baby on the way? Family moving in? What about a new business opportunity? Whatever the reason, an addition on your home could be a great option. Well-executed home additions can add value to your home as well as adding space. Let's explore some factors when considering a home addition.
Check Regulations Before You Start
Every city will have regulations for building and remodels. It's critical to understand your zoning laws before you get started on the project. This is true for homes in HOA communities as well. The last thing you want is to get halfway through your project just to find out the addition is too close to your property line, has been built too high, or some other issue.
Determine Your Budget
Additions can be an expensive process, and you'll need to get clear on a budget before starting the project. It's a good idea to account for a little more than you plan, but you don't want to end up thousands of dollars over budget. Discuss this with your building company and make sure you stay in the ballpark figure agreed upon. You also want to consider the long-term additional costs such as higher energy bills, furnishing costs, and higher property taxes due to the additional square footage and amenities.
Decide if You're Going to Stay Home During Construction
This factor often is unaddressed until major frustrations arrive. It can be a substantial financial cost if you plan to move out while the construction is going on, but it may be just what you need for your sanity. And sometimes, the addition may be so impactful that you must move out for a time. This can all be discussed with your contractor to help you determine the best approach for your family.
Take Time on the Design
The first question regarding design is: do you want to blend the addition with the current style of your home, or do you want to come up with something completely different? Either can work, but you'll want to get professional advice. If you are drawn to a different design than your current home, it's important to at least complement the style and make it flow. You never want an addition to look like it's been tacked on to your house. It may be necessary to do some remodel work on the existing home as well to ensure the everything old and new is completed flawlessly.
Integrating the Addition to the Existing Structure
When building an addition, it's important to have the roof lines match up perfectly to avoid potential leaks and problems. You also need to ensure the floors are level and that framing matches up. It's easy to spot a subpar addition job by seeing disjointed connections or unlevel floors. You also want to be sure you address heating and cooling equipment and any electrical needs. Depending on the size of the new space, you may need to consult with an HVAC professional, electricians, and plumbers.
If you are considering an addition, Topp Remodeling and Construction can provide you with a wealth of knowledge and expertise to see the project from conception to completion.