Office build-outs, also known as tenant improvements (TIs), typically occur when businesses move into a new space that has not previously been occupied by anyone else.
The purpose of TI projects is to adapt a space to fit the needs of the new occupant. Because every company has unique space planning and finishes needs, developers and property owners typically provide an unfinished or partially finished space along with an allowance that the new tenant can use for their office build-out.
This aspect of the commercial construction industry can be confusing, as it uses terms and concepts that few businesses owners have experience with. This is especially true if you haven't previously been through a TI project. The most common confusion arises over the state of the space before starting the build-out. Typically, you'll see spaces referred to as gray shells (sometimes called dark shells) or vanilla shells.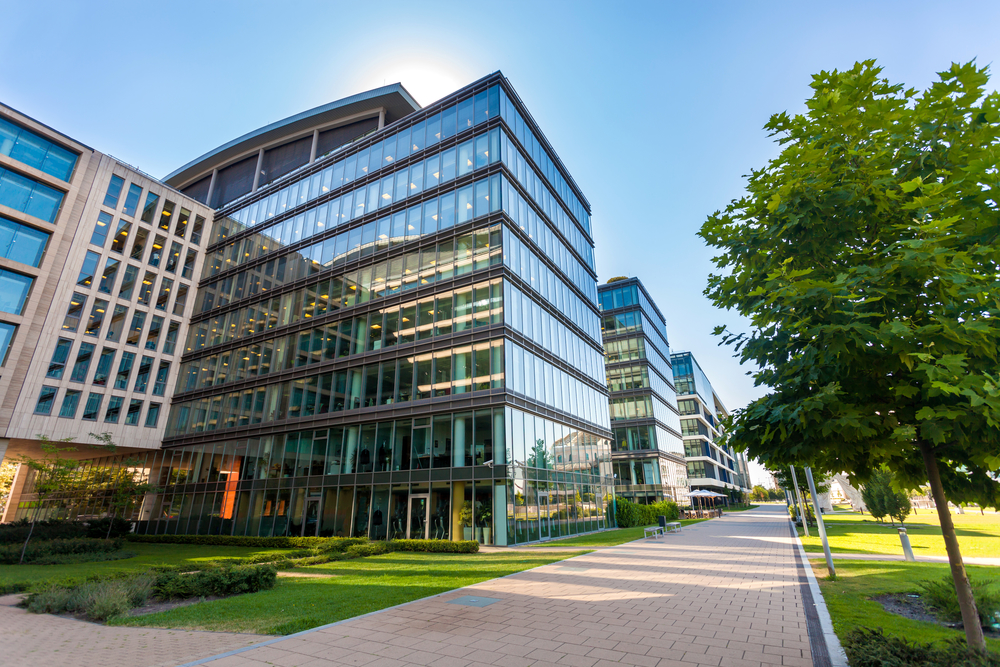 Gray Shell Office Build-Outs
In a gray shell tenant improvement, the space is typically an open box (shell) with virtually no improvements inside. Dark shells usually have no ceiling grid, no drywall on the exterior walls and no stub-outs for utilities or systems. In other words, no improvements have been made to the space whatsoever.
In this scenario, you are responsible for every aspect of your build-out. Both the cost and time to do a gray shell TI can be substantial, as compared to a vanilla shell starting point.
Vanilla Shell Office Build-Outs
The term vanilla shell typically refers to a tenant space that has ceiling grid and drywall in place at the demising walls (outer boundaries of the space). This type of space should also have stub-outs for HVAC, plumbing and electrical. A vanilla shell may even have restrooms installed along with the basics of a heating and cooling system.
The cost for a vanilla shell build-out should be lower than it would be for a gray shell project, simply because some of the work has already been done for you. The time to complete this type of build-out is also much shorter in most cases.
Making Sure Your Tenant Improvement Is a Success
Although most commercial property managers and owners are ethical and above-board, beware of anyone who tries to force you to use their TI contractor. If your lease agreement provides a per-square-foot allowance for your build-out, you should have the freedom to solicit bids and choose your own general contractor.
In fact, it's a good idea to talk to an experienced commercial office build-out contractor before you sign a lease. If the provided allowance isn't sufficient to complete the build-out to your specifications, you must either pay the difference yourself or finance a portion of your Tis. Or, preferably, you can negotiate with the developer or property manager to increase your TI allowance.
Having an experienced general contractor will help you keep costs as low as possible while ensuring quality and timely completion. Topp Remodeling & Construction is northern Utah's tenant improvement expert. We are located in Murray but we assist clients throughout the Salt Lake City metro area.
Contact us today to learn more about how we can help you with all your TI and office build-out needs.