If you're preparing to sell your home, it's time to consider any issues that could jeopardize a sale or reduce the perceived value of your home.
Potential buyers typically can't see past certain things, such as clearly dated interior finishes and obvious signs of neglect. The more you can make your home appear modern and updated, the higher value it will bring. Likewise, if potential buyers can sense that you have kept up with regular maintenance and repairs, they will be less hesitant to make you a viable offer to purchase.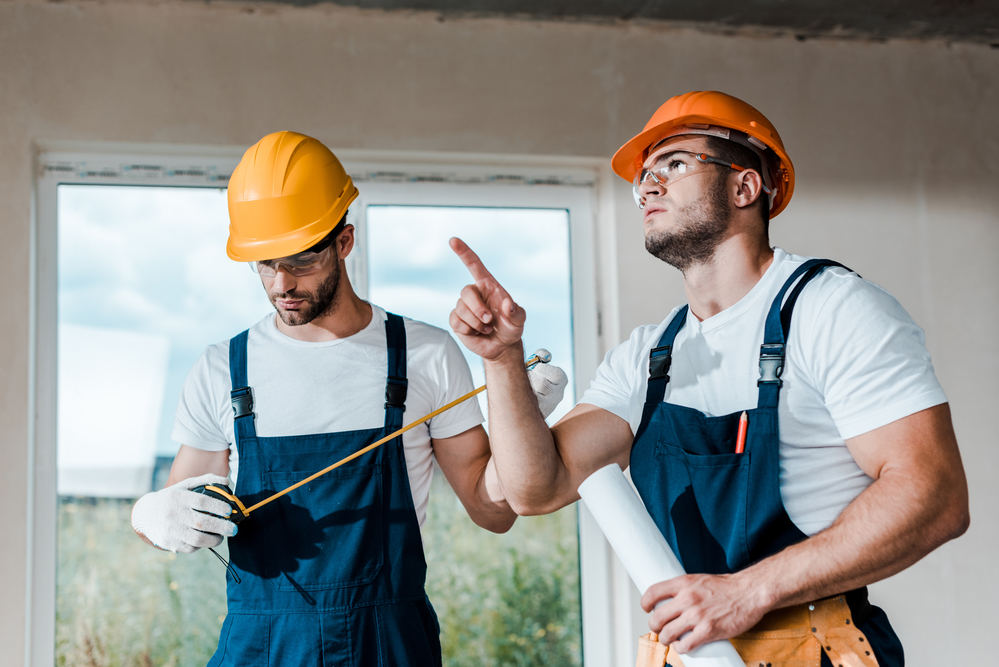 Home Repairs to Complete Before Selling Your House
Although every real estate transaction is different, potential buyers almost always have a home inspection performed during their due diligence period. And, because most buyers are not construction-savvy, certain things stand out to them as being major red flags. Addressing red flag issues before you put your home up for sale will help remove these objections.
Some of the biggest red flag issues for potential buyers include:
Broken roof tiles
Foundation cracks
Evidence of leaks or water damage (e.g. stained drywall)
Anything resembling mold in the home's interior
Moss or mold growth around the home's exterior
Drywall cracks that could suggest settling
Stiff plumbing valves at sinks and toilets
In addition to these items, have a contractor in to do a check of your home's major systems, including the electrical, plumbing and HVAC. You don't necessarily have to perform any major repairs that you aren't inclined to, but this will help you anticipate issues that a potential buyer could bring up in the negotiation process.
Updates that Can Help Get Your Home Sold
Some of the best home remodeling and renovation projects you can choose, in terms of return-on-investment (ROI) include:
Upgrading to energy-efficient windows
Replacing your home's front entry door
Repainting the exterior of the house
Updating your front landscaping
Updating your home's lighting fixtures
Replacing laminate countertops in the kitchen
Replacing cultured marble countertops in the bathroom
Updating shower surrounds and doors
Of course, you don't have to do all of these updates (or any of them, if you're working on a tight budget). However, the more you can make your home appear to have been updated, the better price your home will bring once it's on the market.
Updates & Renovations You Might Want to Avoid
One of the biggest dilemmas that homeowners face when getting their house ready to sell is what to do about worn or dated flooring, especially carpeting. Replacing carpet is the one of the least expensive ways to update flooring. Unfortunately, most buyers really don't want carpeting – at least not in most parts of the home – and that poses a dilemma.
Many real estate professionals recommend cleaning the carpet to the best of your ability (have the rugs professionally cleaned at the last minute before listing) and leaving the existing flooring in place if you can. You can then offer potential buyers an allowance – whatever you were going to spend on carpet replacement – to put toward the flooring of their choice.
As for other remodeling, renovation or updating you may be considering before selling your house, use common sense if you do proceed and select neutral colors and finishes that fit the current trends. If you aren't sure about any particular project, an experienced remodeling contractor can guide you through the process and help ensure you make cost-effective choices.
Located in Murray, Utah, Topp Remodeling and Construction provides commercial and residential renovation, remodeling and construction throughout northern Utah and the metropolitan Salt Lake City area. Contact us today for an on-site consultation and recommendations about the upgrades you can make to help get your home sold more quickly.